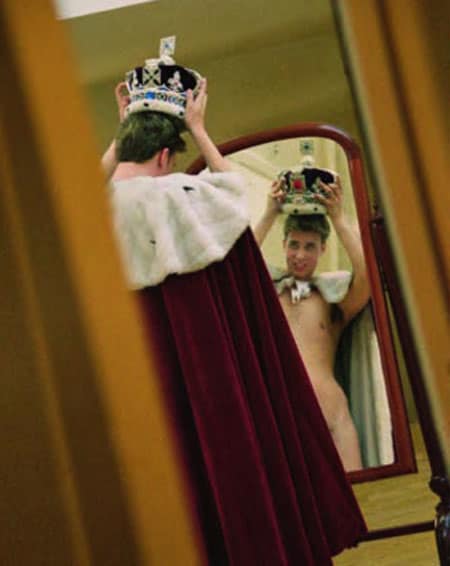 A new book from photographer Alison Jackson entitled Alison Jackson: Confidential
depicts celebrities and public figures behaving badly. It's a play on the "gotcha" paparazzi photo using look-alikes.
According to the New York Post: "Among the realistic-looking fakes are: Brad Pitt shaving Angelina Jolie's legs; a jailed Paris Hilton paying another inmate to scrub her toilet bowl; Mick Jagger getting his lips injected with collagen; a masked Michael Jackson putting lipstick on a crying baby; Catherine Zeta-Jones helping Michael Douglas fit into a corset; Jennifer Lopez struggling to pull a pair of jeans over her ample caboose; Queen Elizabeth II, panties down, sitting on the john; Richard Gere and the Dalai Lama being served by a topless waitress and President Bush and Tony Blair relaxing in white bathrobes as Blair strums a guitar."
A disclaimer in the book also reads: "All well-known individuals depicted in this book are not 'real.' [They] have not approved them, nor has their approval been sought…"
After the jump, a few more images from the book…I've spared you the shot of Elton John getting a colonic.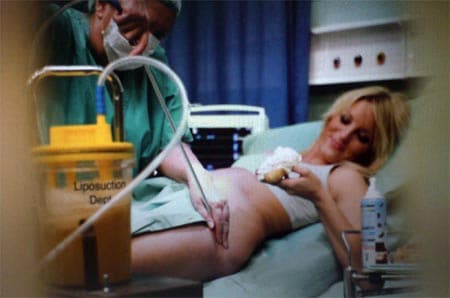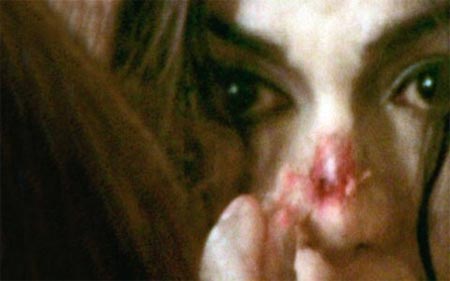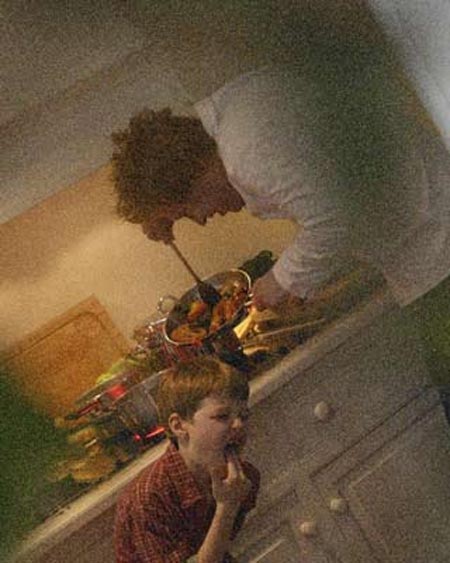 Alison Jackson: Confidential
[amazon]
(source)