A North Carolina State tennis player has been charged with "crimes against nature" after allegedly performing oral sex on one of his teammates.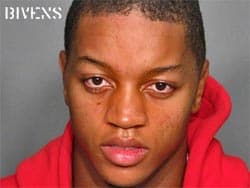 ABC11 reports: "Details of the incident were released in a search warrant. There was an off-campus party last Friday at the apartment of one of the tennis team members. The player told police he went to bed around 3 a.m. Saturday and was awakened two hours later by Bivens performing oral sex on him. Police arrested and served Bivens with the search warrant that allowed investigators get a saliva sample. He was released on bond that same day. None of the tennis team members or the coach will comment on the incident though they know about the charges against Bivens."
The NC State athletic department says the player's status with the team has not changed.