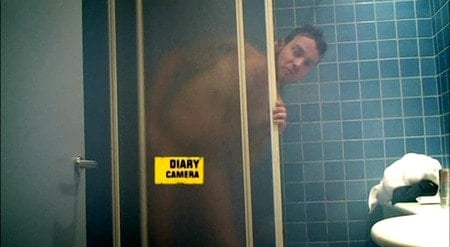 Have a peek at a screenshot from Ewan McGregor's Long Way Down which is currently airing in the UK, but won't hit the U.S. until July 2008 on the Fox Reality Channel. It will also be broadcast internationally at that time on the National Geographic channel.
The series chronicles McGregor's 15,000 mile journey from Scotland to Capetown, South Africa by motorcycle. Of course this shot has nothing to do with riding through Africa on a motorcycle, but I thought it might be appreciated anyway.
Damn that Diary Camera.
(image source)
Recently…
Scent of Scruff: Ewan McGregor to be Face of Davidoff Adventure [tr]
Colin Farrell and Ewan McGregor Make Love But No Small Talk [tr]
Ewan McGregor and Colin Farrell Wet Dream in Toronto [tr]
Ewan McGregor Plays Whack-a-Mole [tr]