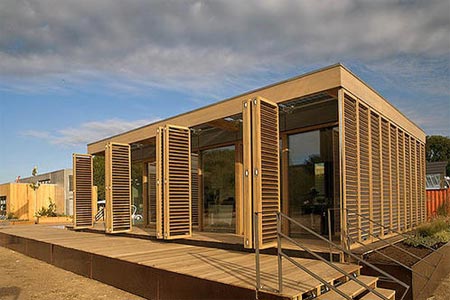 Please welcome Jon Barrett, with this week's tech news including solar homes, the iPhone honors, Facebook snoops, a way to get your photos to an online gallery without connecting your camera or an SD card to a wire, and cybersex strategies.

For the first time in the three-year history of the Solar Decathlon, a European team has won the collegiate competition to build and operate the best solar home. Students from Germany's Technishe Universitat Darmstadt beat 19 other teams to take top honors. Metropolismag.com reports: "Stretching four blocks and flanking both sides of the [National Mall in Washington, D.C.], each home in the Solar Village had to power itself using only the sun over the two-week trial period, and also had to generate enough energy to fuel an electric car." See pictures of the entry homes here.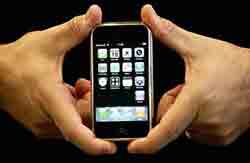 Time magazine this week named the iPhone the invention of the year: "The thing is hard to type on. It's too slow. It'€™s too big. It doesn'€™t have instant messaging. It'€™s too expensive. (Or, no, wait, it's too cheap!) It doesn'€™t support my work email. It'€™s locked to AT&T. Steve Jobs secretly hates puppies. And—€"all together now—we'€™re sick of hearing about it…. But when the day is over, Apple's iPhone is still the best thing invented this year."

Meanwhile, if you'€™re still saving your pennies to buy an iPhone, think again. Apple is now only letting people buy them with credit or debit cards. According to employees at the Apple store, the policy is designed to let the company track who purchases the phone and, in turn, prevent them from unlocking and reselling them.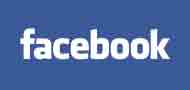 One of the perks of working at Facebook? Monitoring the profiles you and I check out, according to Valleywag: "Turns out Facebook employees can (and do) check out anyone'€™s profile. Not only that, but they also see which profiles a user has viewed—€"a major privacy violation." Valleywag also reported on one occasion when a Facebook employee allegedly logged into a member'€™s profile and changed her profile picture to something more revealing.

Speaking of your privacy, on Wednesday nine consumer advocacy groups asked the Federal Trade Commission to create a "do not track"€ list for Internet users who do not want their online activities tracked. Reports Reuters: €œSuch a list would function much like the FTC'€™s '€œdo not call'€ registry that consumers can join to prevent telemarketing calls."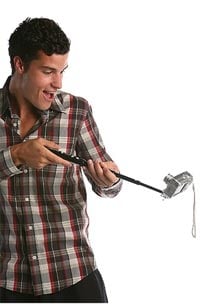 As anybody who'€™s ever tried to hook up online will attest, doing so depends on how good your profile photos are. Mirror-reflected flashes and protruding arm shots are seldom selling points. Rather than resort to one of the generous men on Craigslist who advertise free photo sessions, check out the Self Portrait Arm, an aluminum pole that lets you take shots of yourself (without having your own arm in the foreground). Before your know it, your in-box will be overflowing with enticing invitations.

In anticipation of the November 8 debut of its Roberto Cavalli line, H&M has launched a blog devoted to everything Cavalli.

Downloading your digital snaps just got so much easier thanks to the Eye-Fi—2 GB SD card that adds Wi-Fi capability to any camera. The $100 device automatically loads shots onto one of 20 different photo sites, such as Flickr, and sends a copy to your PC for safekeeping.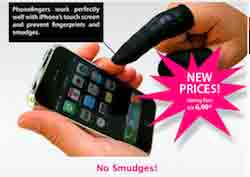 You didn'€™t believe me when I first reported about Phone Fingers. "€œThey're a hoax,"€ you mocked, wagging your own phone finger in my general direction. But the man behind the latex finger condoms, meant to keep your iPhone screen smudge-free, is insisting that they'€™re legit and that he'€™s already "€œreceiving many orders."

If any of you have a thing for pasty-white naked men (and I, for one, hope there are at least a few of you out there), check out this Philips ad for wireless headphones. (NSFW).