=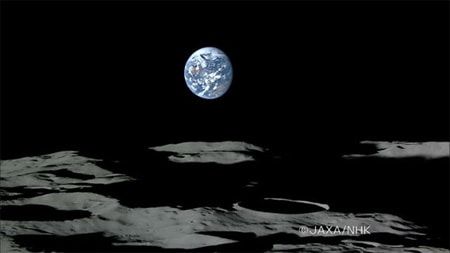 Please welcome Jon Barrett, with this week's tech news about HD in space, tattoo previews, green skyscrapers, the Android mobile phone platform from Google, and new Zunes.

The Japanese spacecraft Kaguya, which is currently orbiting the moon and preparing to map its surface later this month, recreated one of the most memorable images from space—an 'Earth-rise'. But this is the first time that photo has been taken with a high-definition camera. See a video of the 'Earth-rise' here.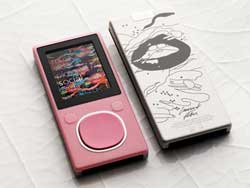 Microsoft's latest line up of Zunes, which hit stores this week, got a rave review from the Wall Street Journal's Walter Mossberg: "They are smaller, lighter, and more attractive [than the first-generation Zunes], and they include three big improvements. First is a new controller, called a Zune Pad, that combines buttons with a touch pad for scrolling. Second is a completely overhauled, simpler PC-software program and online store, the Zune Marketplace. Third is expanded usability of the built-in Wi-Fi, which allows you to synchronize your Zune and your PC without plugging in a cable and makes sharing songs between Zunes — its only function last year — slightly better.
And if you're looking to have your Zune stand out, check out Zune Originals (pictured), where you can customize your player by size, color, illustration, and with up to four optional lines of text—all for free (for now).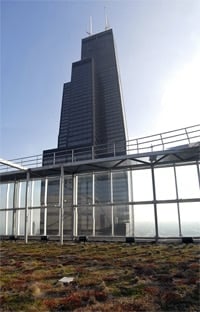 Chicago's Merchandise Mart and the Sear's Tower—the world's largest retail space and the country's tallest building, respectively—are going green. Both the tower (seen here towering over the green roof of a neighboring skyscraper) and the mart are being retrofitted to meet LEED certification. Chicago's city hall has been covered with greenery since 2001, a project that has saved the city tens of thousands in energy bills.

Barry Diller, CEO of IAC (parent company of sites such as Ask.com, Match.com, LendingTree, and Evite) told Advertising Age that he's interested in buying the troubled AOL. "I've always said AOL is great opportunity for somebody," he said. "When and if Warner doesn't want it, I'll certainly be at the door."

Just in case you plan on buying holiday gifts for people you wish weren't on your list, Wired.com's Rob Beschizza has come up with 10 Mean Gadget Gifts for People You Hate.

Believe it or not, one in five students polled at New York University say they would give up their vote in the 2008 presidential election in exchange for an iPod Touch. The students were among 3,000 undergraduates surveyed by a journalism class last month. The iPod wasn't the biggest sell, though: 66 percent of the NYU students said they would give up their vote for a full-ride to the pricey private school.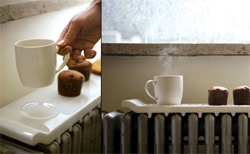 Here's a cool concept: a ceramic plate that sits on a steam radiator to keep your drinks and snacks warm. Alas, it's only a concept and, therefore, not available for sale. But it's at least something to think about as your radiator starts clanking again this winter.

And just in case an electrical blackout follows the ethical blackout in Greenwich Village, those New York University students can power their iPods (or Zunes, even) with as little as an onion and a bottle of Gatorade. While more entertaining than practical, this video shows you how to power your MP3 player with no electricity.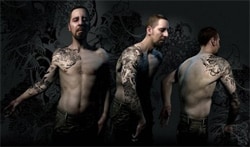 Wary of what a 2-D tattoo design would look like when it was actually on his 3-D body, CG artist Loic Zimmerman has created a program to show how a tattoo can be translated onto living flesh. If it catches on, Zimmerman's program could revolutionize the ink industry. But as tattoo blog Needled points out: Even in a 3-D rendering, the computer models don't wrinkle or age like real skin.

Google's Sergei Brin and Steve Horowitz show off prototypes of the Android mobile-phone platform in this video. The big news is at the end, though. The Google guys announce that they've got millions of dollars for anybody who can create the coolest Android applications. Feeling creative?
S P O N S O R …Newegg.com
I'm pretty sure you'll be buying gadgets and gifts and stuff in the near future. Why not check out our TowleTech sponsor?
Advertise here with ModurbanMedia > Select.