Provincetown police to receive civil rights training following negligence over several hate crimes that have occurred at the tip of Cape Cod. Police Chief Warren Tobias reportedly remains unwilling or unable to communicate with victims and LGBT anti-violence advocates: "At a committee meeting last week, Provincetown acting Police Chief Warren Tobias said he would not seek input from those who complained this summer, such as the Gay and Lesbian Anti-Violence Project in Boston and off-Cape resident Richard Hall." Here's a refresher…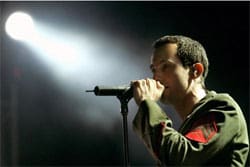 Hunk du Jour offers up a lengthy interview with out Israeli singer Ivri Lider. Lider: "I think famous people coming out is an extremely important thing that helps to change lots of peoples' views. It also helps a lot of young people who are dealing with their sexuality and the feelings of being isolated and alone in the world. With regard to Israel, or at least Tel Aviv, you could probably call it one of the gayest cities in the world. For most people here, it's just not an issue."

John Kerry urges military working on investigation into slain Arghanistan lesbian soldier Ciara Durkin's death to work faster: "The Durkin family has waited patiently for more than two months for a final report on Ciara's death. This incredible family deserves answers, without delay, so that they can begin to find some closure."

Minneapolis church and others take stand: No heterosexual marriages until same-sex marriage is legal. Reverend: "If you feel that gay and lesbian people are loved and credited by God, then how can we continue to discriminate against our brothers and sisters?"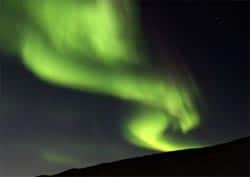 Scientists discover energy source of Aurora Borealis: " New data from NASA's Themis mission, a quintet of satellites launched this winter, found the energy comes from a stream of charged particles from the sun flowing like a current through twisted bundles of magnetic fields connecting Earth's upper atmosphere to the sun. The energy is then abruptly released in the form of a shimmering display of lights, said principal investigator Vassilis Angelopoulos of the University of California at Los Angeles."

Suck it Jesus, Kathy Griffin's My Life on the D-List just got renewed: "Official word from Team Kathy, EMMY award winning My Life on the D-List has been renewed for a forth season. But this just isn't any renewal. Instead of six episodes, try ten on for size."

Archbishop of Canterbury Rowan Williams refuses to allow Bishop Gene Robinson or "turn-coat" Martyn Minns to attend next year's Anglican Lambeth Conference.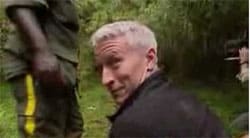 The harrowing career of Anderson Cooper: the newsman must evade both chest-beating gorillas and Kelly Ripa.

Christian video site GodTube bans the word gay, yet allows 'fag' and 'dyke'.

Madonna to be inducted into Rock and Roll Hall of Fame along with Leonard Cohen, the Ventures and the Dave Clark Five.

Gay British Stonewall volunteer receives prestigious Diana award: "I'm so proud to receive the Diana Award. When I was bullied for being gay there was no one I could talk to and when other young people told me about their experiences of homophobic bullying, I knew I wasn't alone. I was determined to set up a youth group where people like me in my local community could share their experiences and offer each other support in dealing with the bullying we faced."

Bring Jack back: Project Runway fan starts campaign to bring back Jack Mackenroth, who left the show this week after developing a staph infection. If you missed his Flashdance parody, don't.