New York radio host Steve Malzberg says gays don't care about the hangings going on in Iran or the statements of Ahmedinejad.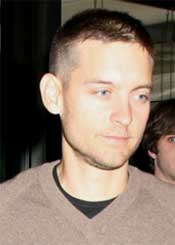 Tobey Maguire steps out in a military buzz-cut.

Royal blackmailers Ian Strachan and Sean McGuiganplead not guilty The junior member of the Royal Family, who cannot be named for legal reasons, was not directly involved and is not due to be a witness. The two men were charged that "between January 1 and September 12, this year, with a view to gain for yourselves, made an unwarranted demand for £50,000 from a male with menaces".

Remember the battle over the estate of dead hedge fund manager Seth Tobias and his go-go boy pal Tiger? Well, a new porn star has come forward to discuss his relationship but his interview sheds no light on the banker's mysterious death: "'Seth was a really good guy, a great guy. I had a lot of fun,' Parker, 24, told PageSix.com. The porn star from Memphis, Tenn., said he met Tobias 3½ years ago at Micky's, a gay bar in West Hollywood. They met four or five times over the next year and a half at Parker's house in the Hollywood Hills. 'Seth knew I was a hustler and knew how much I charged . . . I did what I got paid to do . . . I was very well taken care of.'"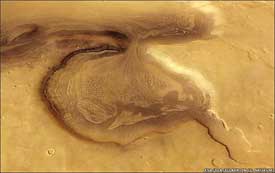 Active glacier found on Mars: "We have not yet been able to see the spectral signature of water. But we will fly over it in the coming months and take measurements. On the glacial ridges we can see white tips, which can only be freshly exposed ice."

Ted Haggard photo found in home of New Life Church gunman: "Among the items taken from a search of gunman Matthew Murray's home was a picture of former New Life pastor Ted Haggard, according to police documents released Wednesday. Murray lived in the Englewood home in with his father, mother and brother. The family was very devout and the parents had home-schooled both children, neighbors said. According to the police documents, officers confiscated a Beretta, ammunition, a pamphlet entitled 'Fall of America,' literature on Youth With A Mission, a Bible, a journal, a pistol, a homicide investigation manual, prescription pills, several hard drives, gun cases and boxes of ammunition."

Uruguay's new civil union law offers hope to Brazilians.

Apple settles lawsuit with Think Secret rumor site. Site shuts down.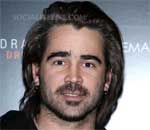 Colin Farrell's mane event.

Lakota tribe withdraws 150-year-old treaty with the United States, secedes: "We are no longer citizens of the United States of America and all those who live in the five-state area that encompasses our country are free to join us. This is according to the laws of the United States, specifically article six of the constitution. It is also within the laws on treaties passed at the Vienna Convention and put into effect by the US and the rest of the international community in 1980. We are legally within our rights to be free and independent."

MSNBC: Larry Craig a winner, Mike Huckabee a loser.

You can still vote for the Hottest Brazilian of 2007.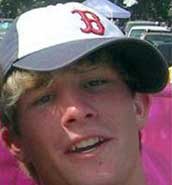 He may be an irresponsible turd like K-Fed but at least Jamie Lynn Spears picked a cute one.

She's lucky he's dead because Mr. Whipple might have squeezed her to death.

I never did trust those calorie-counters on the cardio machines at the gym: "Even if you wanted to get a rough estimate of the calories an average person your size might burn at the gym, you might not want to trust the displays on cardio machines, with the possible exception of treadmills, said William Haskell, an exercise physiologist at Stanford. And with treadmills, the calories are not accurate if you hang on the bars. Dr. Haskell once studied people using treadmills. Hanging onto the rails reduced the number of calories burned by 40 to 50 percent. The same thing happened with stair-climbing machines. 'I've seen people hanging on stair climbers who think they are doing 1,200 calories an hour,' Dr. Haskell said. 'They probably are doing 600 calories an hour.' As for the calorie counts on machines like stationary bicycles and elliptical cross trainers and stair climbers, all bets are off, researchers said."