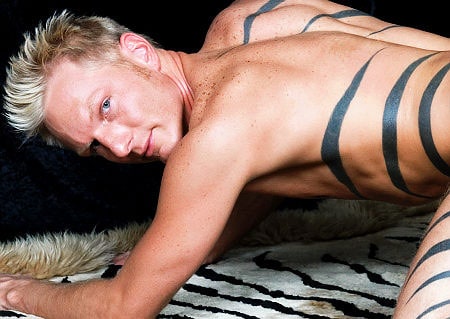 Last week I posted about the battle over the $25 million estate of hedge fund manager Seth Tobias and how it had exposed details of his life previously unknown to most people, such as his association with a go-go dancer named Tiger. Well, the New York Daily News tracked down Tiger somewhere deep in the jungles of go-go land. He offered to speak with authorities, but they may not get much out of it.
Said Tiger: "I'm happy to talk with the police. I have nothing to fear. I looked at the time of death. I was at work in Nevada. This guy may have had a fantasy about me. Maybe during his drug binges, he got into this frame of mind where he built our meeting into a relationship. Or maybe he'd seen one of my videos. They have these back rooms at Cupids. They're dark. I met so many people. It's quite possible I met him during a private show. He may have been this one guy I went with to the horse races. We spent quite a lot of time together. Did we have sex? I'm assuming we probably did. There was a couple – a man and a woman – who came in. I don't remember much about them."
What immortal hand or eye, Could frame thy pornful symmetry?