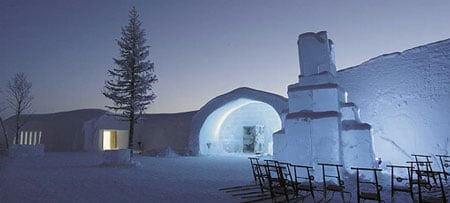 Sweden's IceHotel opened its first 10 rooms of the season on December 7 and expects to open another 80—as they're built—in the coming weeks. So why is this tech news? Because of the sheer ingenuity that goes into the creation of this ice palace. As the hotel's website describes: "The building process starts in mid-November when the snow guns start humming and large clouds of snow start to drift along the Torne River. The snow is sprayed on huge steel forms and allowed to freeze. After a couple of days, the forms are removed, leaving a maze of free-standing corridors of snow." Want to see more? Check out this video from the London Times.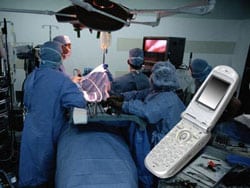 An Arizona surgeon is facing disciplinary action and a possible lawsuit after he used his mobile phone to photograph a patient's penis during surgery. The Arizona Republic reports that Dr. Adam Hansen was performing gallbladder surgery on 37-year-old Sean Dubowik when he noticed the slogan "Hot Rod" was tattooed on Dubowik's penis. Hansen not only snapped a shot, he showed it off to other doctors afterward. One of those doctors later called a reporter at the Republic, who brought the incident to the attention of the hospital and Dubowik before publishing a story about it. Dubowik, the owner of a Phoenix-area topless club, says he got the tattoo on a $1,000 bet. "It was the most horrible thing I ever went through in my life," he says.

In time, finally, for the Iowa caucuses, YouTube and the Des Moines Register are enlisting YouTube users to cover the presidential showdown. Here, the website's news and politics editor, Steve Grove, gives a description of the caucus process (in case you missed high school government) and then describes how to get involved in the initiative.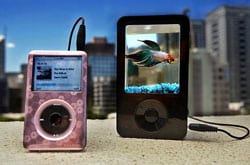 Pet stores in Australia are selling a portable iPod speaker that has animal-rights activists understandably up in arms. The iPond, which retails for the equivalent of $60 (USD), includes a Siamese fighting fish in an aquarium that is 15 times smaller than the recommended tank size for the fish. "The fish in this thing does not look like it has very long to live and it can barely move," one activist told the Sydney Morning Herald. "Even if it does live it's not [a] life worth living…. It's really just a torture box." Apple representatives would not comment on the product.
[via gizmodo]

The latest update of Mac's GarageBand allows you to create ringtones for your iPhone. Feeling creative and ready to replace your SexyBack tone? Find the how-to here.

You've seen 'em before. But Pensionbook's another Facebook parody worth checking out.

Just in time for your 2008 dental benefits to kick in, the FDA has approved a new device that numbs your mouth without a Novocain needle. Called gumEase, it relies on cryoanesthesia or, as Engadget explains: "Basically, the freezer-stored device chills your mouth to numbness. One application, of gumEase, which lasts up to 20 minutes, is said to relieve 90% of a patient's pain within two to three minutes."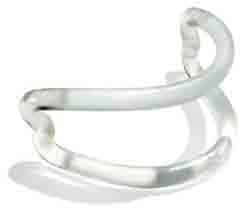 It's not the first online flight tracking service, but it may be the easiest. Google is now working to with Flightstats.com to give you up-to-the-minute arrival and departure status. Just type the airline and flight number into Google and the latest information will show up as the first search result.

Your neighborhood Christmas lights probably have nothing on this. Four Canadian families have connected their light to pre-programmed times that are posted to their website. Not only can you connect the lights at your own home to their pattern, you can go online and create your own light patterns.