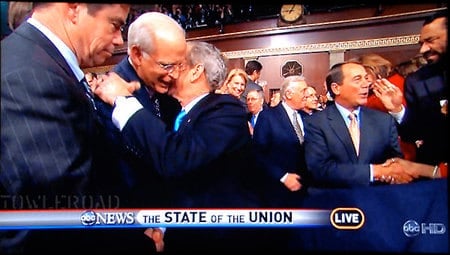 I don't know what Bush whispered in the ear of Rep. Christopher Shays (R-CT), but it had to be good.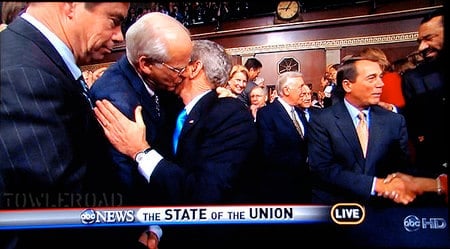 Because a kiss was delivered in exchange. Somebody was good to Connecticut this year.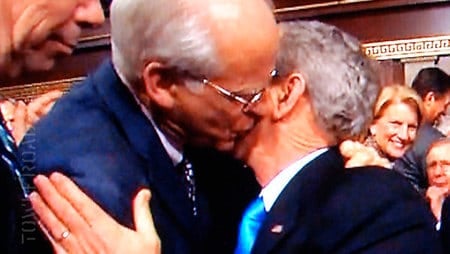 Video of this don't ask, don't tell moment, below on the left. And if you'll remember, it's not the first time that Connecticut has received special treatment from #43 at the State of the Union. Joe Lieberman got it in 2006 (below, right).
And now for something a bit more serious, a few State of the Union resources, including texts of the Democratic candidates' responses, the full text of Bush's speech, and a point-by-point analysis from Think Progress:
Full TEXT of Bush's State of the Union address here.
Think Progress has an excellent line-up of posts which compare his State of the Union speech to actual facts about his presidency. You can read them here.
The official Democratic response to the SOTU, delivered by Kansas Governor Kathleen Sebelius, can be read here.
Barack Obama's response is in the video clip you see here. TEXT here.
Here's Hillary Clinton's response to the SOTU.
John Edwards' response is here.