Gay, Jewish students targeted by hate threats at Stanford: " Jireh Tan '11 was sitting in his Resident Assistant's dorm room the week after Thanksgiving break when his RA passed him an envelope. In it was his door sign. On it, someone had written 'die fag fag fag fag.' 'When I saw it my blood was chilled,' he said. 'I felt really scared.'"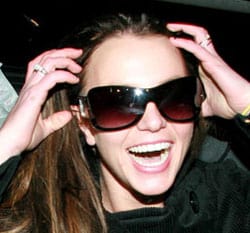 Claim: Britney Spears has multiple personalities. "Sources have told them that the fake British accent is more than just a fake accent. When Brit stops using the accent she has no idea what she did during the time she was using it. Britney apparently was the 'British girl' when she didn't show up to her deposition and has no recollection of it whatsoever."

Consumer group asks Virginia's Department of Agriculture and Consumer Services (VDACS) to offiically reclassify PETA as a "slaughterhouse" following the revelation of the hundreds of pets they euthanized in a single year: "An official report filed by PETA itself shows that the animal rights group put to death nearly every dog, cat, and other pet it took in for adoption in 2006. During that year, the well-known animal rights group managed to find adoptive homes for just 12 animals."

The first real shot of the USS Enterprise from JJ Abrams' Star Trek film has been released along with a teaser trailer.

Gay and lesbian ex-pat bankers overseas still facing plenty of discrimination.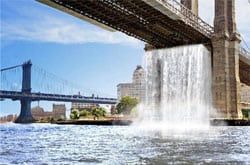 Don't go chasing waterfalls: NYC to get aquatic public art project this summer. "There will be four illuminated waterfalls in all, ranging from 90-120 feet in height, and one will be located off the coast of Governors Island. Yep, they somehow found a way to make Gov's Island even more creepy at night!"

Iowa Supreme Court hands down ruling in gay adoption case, sends it back to district court: "The case involves Heather Schott and Jamie Schott, the children's natural parent. After they ended their relationship, Heather Schott asked a district court to determine child custody, physical care and support for the children. The court ruled an unmarried adult can't adopt without terminating the rights of both natural parents, and that since Jamie Schott's rights weren't terminated the adoptions weren't valid. The Supreme Court says the adoptions are similar to stepparent adoptions and that the district court has jurisdiction. The high court sent the case back to district court."

Richard Hatch miserable in prison: "The openly gay ex-Army man, doing four years for tax evasion, is 'having such a hard time in prison. To be honest, I think he's starting to lose it. I don't think he'll make it and he looks horrible,' former 'Survivor' contestant Jenna Morasca told Steppin' Out's Chaunce Hayden at Hawaiian Tropic Zone. 'He's really going out of his mind . . . He blames ['Survivor' creator] Mark Burnett for all his troubles . . . He literally hates Mark and he claims he's going to write a tell-all book when he gets out.'"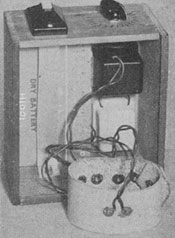 Box Turtle Bulletin takes a look back at electric shock aversion therapy for gay people: "In experimental psychology electric shock has been widely used both in animals and in humans. In clinical treatment, however, it has been less often used. The technique is simpler, more accurately controlled, and more certain in producing an unpleasant effect than drugs. This article describes a simple apparatus designed by one of us (R. J. McG.) and its use in the aversive treatment of sexual perversions, alcoholism, smoking, and neurotic symptoms. Apparatus. — The components are cheap (under £1) and fit into a box approximately 6 in. (15 cm.) square and 2 in. (5 cm.) deep (Figs. 1 and 2). It is powered by a 9-volt battery and is therefore completely portable. The shock is administered through electrodes on a cuff around the patient's forearm."

Hillary Clinton campaign denounces Spanish language ad from one of Obama's labor allies. Ad: "Hillary Clinton does not respect our people. Hillary Clinton is shameless. Sen. Obama is defending our right to vote. Sen. Obama wants our votes. He respects our votes, our community, and our people. Sen. Obama's campaign slogan is 'Si Se Puede.' Vote for a president who respects us, and who respects our right to vote."

The five most HORRIFYING bugs in the world.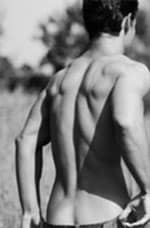 Those naughty Abercrombie zombies are back for Spring.

Scotland's only gay football club prepares for first game: "The Edinburgh-based HotScots FC now boasts 75 members, less than a year after it was set up. They are going to take on Haddington Select in a friendly match at Aubigny Sports Centre. Chairman and founder Kevin Rowe said: "This will be instrumental in our preparation for the Gay World Cup in August. 'By playing local teams, we can break down barriers surrounding homophobia in sport and dispel a few myths that gay people and football simply do not mix.'"

Colin Farrell turning into a silver fox.

Scientist clones himself? "In a breakthrough certain to provoke an ethical furore, Samuel Wood created embryo copies of himself by placing his skin cells in a woman's egg. The embryos were the first to be made from cells taken from adult humans. Although they survived for only five days and were smaller than a pinhead, they are seen as a milestone in the quest for treatments for diseases such as Alzheimer's and Parkinson's."