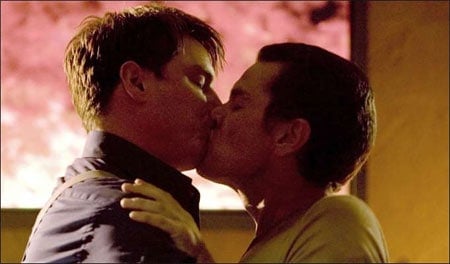 Former Buffy star James Marsters apparently thought it was hot that his girlfriend thought it was hot when he locked lips with John Barrowman in a recent Torchwood episode.
Said Marsters: "I had never kissed a man on film before, but luckily my girlfriend was there, and she said it was always a fantasy of hers that I would kiss another man. She thought it was really hot."
No doubt John Barrowman found it hot as well. That's hot.