Last month I posted about an asteroid that scientists said had a 1 in 75 chance of striking Mars with an impact close to a 15 megaton bomb. Well, based on new observations, scientists say the chances have dropped to 1 in 10,000. Boo!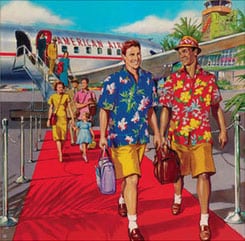 American Airlines launches first gay-themed print ads: "Recalling when travel was considered glamorous, new print ads in The Advocate and online look like vintage, 50s-era illustrated posters, but with the twist of two carefree men stepping off the plane together. The tagline is "Fly forward" and was created by American's longtime ad agency, TM Advertising, of Dallas, and Washington, D.C.-based gay marketing firm Witeck-Combs Communications."

Brian Austin Green taking make-up tips from Pete Wentz?

CNN's Glenn Beck discusses his butt surgery: "I had surgery on my ass."

London plans massive Pride event for June/July. Mayor Ken Livingstone: "The capital is home to the largest, most diverse lesbian and gay population in Europe and this event, attended by people of all sexualities, sends out a clear signal that London welcomes and is a safe place for lesbians and gay men to live in and visit."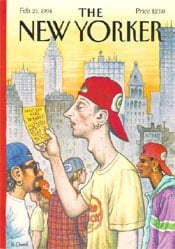 New Yorker holding Eustace Tilley cover contest.

Jake Gyllenhaal and Reese Witherspoon to marry?

UK court told of sexual harassment construction worker inflicted on 17-year-old: "Douglas Inskip, 42, would wolf-whistle at the 17-year-old, blow him kisses, subject him to limp wrist gestures and told him to 'shake that ass'. Inskip put a doll in the window of his home of Daffyd, the comic character styled as the 'only gay in the village' in the BBC TV series Little Britain. He would point at it when the victim was outside, Flintshire magistrates were told."

Madonna drops a cool 10K on Kabbalah water every month!

Will Smith joins Church of Scientology: "At the wrap party of Will's new flick 'Hancock' he gave out cards to cast and crew that qualified them for a free "personality test" at a local Scientology center."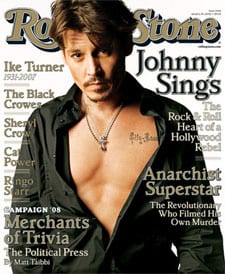 Johnny Depp shows a bit of skin for Rolling Stone.

Michael Kors: just in case you're not sure who I am.

New study documents marked reversal of Alzheimer's symptoms within minutes of injection of therapeutic molecule: "It is unprecedented that we can see cognitive and behavioral improvement in a patient with established dementia within minutes of therapeutic intervention. It is imperative that the medical and scientific communities immediately undertake to further investigate and characterize the physiologic mechanisms involved. This gives all of us in Alzheimer's research a tremendous new clue about new avenues of research, which is so exciting and so needed in the field of Alzheimer's. Even though this report predominantly discusses a single patient, it is of significant scientific interest because of the potential insight it may give into the processes involved in the brain dysfunction of Alzheimer's."

Depositions begin in anti-gay discrimination case against DNC. Communications detailed.