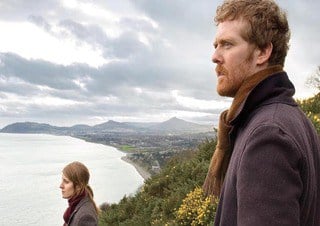 Robbie Daw presents a weekly pop music update here on Towleroad! Robbie runs his own pop music site called Chart Rigger.
Thank you, Motion Picture Academy, for not forgetting about last spring's Once when it came time for nominations in the Best Original Song category for this year's Oscars! Once, which grew into being a modest indie hit last year, is an Irish film starring real-life rocker Glen Hansard as "Guy," a street musician — or, a busker — who meets Czech immigrant "Girl" (played by Markéta Irglová, also a musician) and enlists her to cut what he hopes will be a career-making demo.
The two wrote the majority flick's songs, including the just-nominated "Falling Slowly". In addition to the music, part of the appeal of Once is that Glen and Markéta enter into what has to be the most chaste coupling since Bill Murray and Scarlett Johansson in Lost In Translation.
"Falling Slowly" is up against three songs from partly-animated fantasy film Enchanted, as well as one from August Rush. But the real fairy tale will be if comparatively unknown Hansard and Irglová end up triumphing over the mighty Disney with their duet from Once, a movie whose budget was $160,000.
Here's "Falling Slowly".

In November I had some fun noting the similarities between the cover art for Alicia Keys' As I Am and current U.K. sensation Leona Lewis' Spirit. Maybe London-based Natasha Bedingfield is hoping some of that success will pay off for her, as well? Her Pocketful Of Sunshine is out today.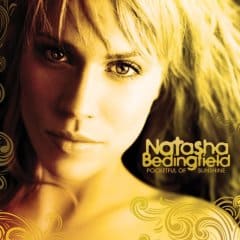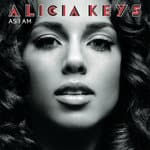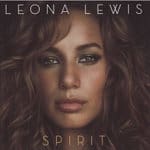 Bedingfield released her sophomore album N.B. outside of the U.S last May. For whatever reason, Sony retitled the record Pocketful Of Sunshine, had her cut seven new songs for it and waited till now to put it in the States. (Six of the original tracks from N.B. remain intact, though gone is the U.K. single "I Wanna Have Your Babies.") The tactic seems to have worked so far, as her current single featuring Sean Kingston, "Love Like This", hit #17 on Billboard's Hot 100 and was recently certified gold.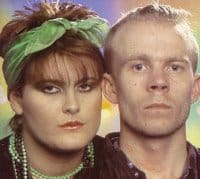 Grammy-nominated Amy Winehouse: crack perhaps not so wack?

I'm not sure anyone could have predicted this one; 25 years after Santa Claus got me the "Don't Go" 12″ for Christmas, Alison Moyet and Vince Clarke (pictured right), better known as Yaz — or Yazoo in Europe — are back together for the four-disc box set In Your Room (due in May) and the Yazoo Reconnected: Live tour.

Mariah Carey set to be That Chick on April Fool's Day, while Franz Ferdinand are getting down and dirty with Russian synthesizers for their summer release.

If you can't beat controversy, why not embrace it? Morrissey, perhaps in a nose-thumbing nod to the NME, includes "The National Front Disco" in the set for his latest London gig.

TODAY'S NEW RELEASES: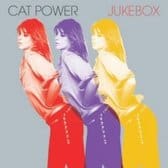 Jukebox, the eighth album from Cat Power. It's all cover versions, as the title alludes to, save for the lone original, "Song For Bobby."
Lisa Loeb's The Purple Tape, a set of her original demos not to be confused with the same-titled original 17-track demo recorded by the Pixies 21 years ago.
A re-recording of Michael Jackson's "Wanna Be Startin' Something" featuring Akon, from the forthcoming special anniversary edition of Thriller.
Rooney's "I Should've Been After You" digital EP.
Hey Venus!, the first studio album from Welsh band Super Furry Animals in 12 years, gets an expanded edition added to iTunes after its initial August release date.