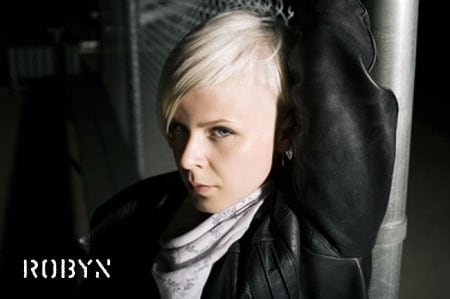 Robbie Daw presents a weekly pop music update here on Towleroad! Robbie runs his own pop music site called Chart Rigger.
Either these two pop dames are trying to give us déjà vu, or they're both just really into boxes. Kylie Minogue's new video for "In My Arms" (below, left) made its way online yesterday, and it bears more than a passing resemblance to Robyn's video for "Handle Me" (right) from last fall.
Of course, all these years later, it's worth revisiting what might be the silent inspiration for both clips.
While "In My Arms" is Minogue's second single off X throughout most of Europe, the U.K. and Australia will get "Wow" instead. Videos for both "In My Arms" and "Wow" were shot while Kylie was recently in Los Angeles by director Melina Matsoukas. The U.S. version of X is tentatively scheduled for a March release on Capitol Records.
Meanwhile, two EPs from Robyn were made available stateside yesterday — the five-track Rakomonie EP and the single package for her U.K. chart-topper, "With Every Heartbeat." Robyn's full-length album from Cherrytree/Interscope will drop in April. The singer is doing three sold-out club performances next week in New York, San Francisco and L.A.

Along with Madonna, Mariah and Gnarls Barkley, successful U.K. belter Leona Lewis to throw her hat into the crowded ring of April album releases.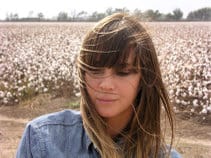 R.E.M. shoots their new video in New York at "the best sex shop [they've] ever been in."

Despite the company's current woes — or perhaps in spite of them — Yahoo Music to offer non-digital rights managed (DRM) songs by the end of the year.

Music sales are dismal all over, but Cat Power (pictured right) scores her best week ever with newly-released album Jukebox.

With an updated website boasting past achievements and playing a schmaltzy new ballad, is the latest musical reunion… New Kids On The Block? Group member Danny Wood initially denied it on his MySpace blog, but has since written: "Hi to all the New Kids On The Block fans, I wanted to clarify since my first post this morning regarding the NKOTB reunion. I loved being a part of the group, and have always thought 'maybe someday we'll get back together' – you just never know when your someday will come. I can guarantee all the fans that if this reunion were to happen, they would hear about it first on www.NKOTB.com."

"Glass-smashing garage punk and genre-mashing pop. Weed-infused hip-hop and Ivy League-schooled geek rock." Get to know Spin's Who's Next In '08. (In particular, Duffy and The Wombats already have huge buzz overseas, Santogold seems just crazy enough to crossover and Margot And The Nuclear So And So's really dig cello.)

Girls just wanna have fun: Cyndi Lauper, Natalie Cole, Bonnie Raitt and Bette Midler to be award presenters at the Feb. 10 Grammys.

… and baby makes four for Gwen Stefani and Gavin Rossdale.
Grammy-winner Shelby Lynne's album of Dusty Springfield covers, Just A Little Lovin'.
Stage diva Sarah Brightman's first album in five years, Symphony, which features guest vocalists Fernando Lima, Paul Stanley of KISS (!!) and Andrea Bocelli.
Rent and Wicked star Idina Menzel's foray into pop, I Stand.
A remix EP of the Thom Yorke songs "Atoms For Peace" and "Black Swan."
New singles from Estelle (the slightly electro "American Boy"), Spin artist to watch Santogold ("Creator/L.E.S. Artists") and Making The Band vixens Danity Kane ("Damaged").