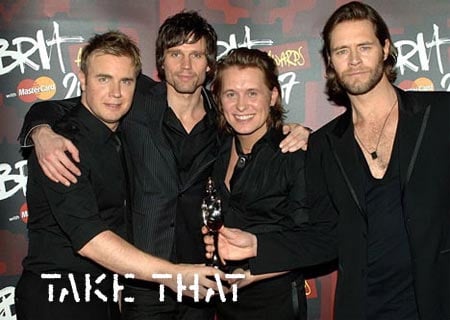 Robbie Daw presents a weekly pop music update here on Towleroad! Robbie runs his own pop music site called Chart Rigger.
The 2008 Brit Award nominations were announced yesterday, and news and entertainment headlines are focusing on how surprisingly pop-oriented this year's nods are.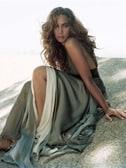 London's Times Online notes: "Take That, Leona Lewis (pictured right) and Mika, million-selling stars who sing songs the milkman can whistle, each received four nods for the music industry's big night. An event traditionally dominated by 'credible' rock bands, acknowledged that reality show-created stars and 'manufactured' groups kept the industry afloat during a disastrous sales slump. Take That, the reformed Nineties boyband, finally enjoyed critical recognition."
EMI, one such stable of "credible rock bands" (and owner of American label Capitol Records), increasingly appears to be in a world of hurt. Arctic Monkeys and Kaiser Chiefs, who are signed to EMI, are also nominated for Brits this year, but each posted disappointing album sales in 2007. The BBC reports that after equity firm Terra Firma purchased EMI last year, it was announced 2,000 staff members would be cut.
Both Paul McCartney and Radiohead fled EMI last year, and the BBC points out, "Recent reports suggest two of EMI's other biggest-selling artists, Kylie Minogue and Coldplay, are both considering their future with the label. And last week, Robbie Williams' manager Tim Clark told the Times his client would not deliver his new record to EMI because 'we have no idea how EMI will market and promote the album.'"
As of this morning, EMI artists The Verve have now joined in the album-withholding strike.
And so, at least for 2008, the Brit Awards are choosing to highlight the more commercial artists who still sell well in the digital format with both singles and albums. Other pop acts nominated include Sugababes, Kylie and Mutya Buena. Leona Lewis, who won television competition X Factor in 2006, isn't the only reality show alum to be recognized by the awards this year; Girls Aloud, who were put together in 2002 on Pop Stars: The Rivals, are nominated for British Group.
Below is the video for Girls Aloud's latest British single, "Call The Shots."

Perhaps a further sign of the times for the music biz: Annie Lennox's recording contract with Sony BMG has not been renewed. She appears to have been completely caught off guard by the move: "They totally ignored me. It was bizarre. It was a kick in the teeth. They didn't return my phone calls or emails for three weeks. I'm trying to find out what's behind it. Probably a good thing I'm no longer with them – mild understatement. Unless it's them trying to tell me something… It feels like I'm spent, as if I've completely run out of energy. I'm going to take my time over the coming months to figure out what to do with this freedom."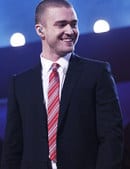 Talk about a package deal; Justin Timberlake appears in a Pepsi commercial that's set to air during the Super Bowl. The spot will tout a $1 billion giveaway of Amazon.com videos MP3s, CDs and electronics.

Sure to at least raise a few eyebrows during the seventh season of American Idol, which kicks off tonight, is the March release of judge Randy Jackson's Music Club, Volume 1. First single, "Dance Like There's No Tomorrow," features Paul Abdul on vocals.

Last week I mentioned that former American Idol winners Ruben Studdard and Taylor Hicks were dropped from their major label contracts. That same day it was announced that 2006 Idol runner-up Katharine McPhee was let go from Sony BMG, as well. McPhee will, however, be starring alongside Anna Faris in the summer movie I Know What Boys Like.

Rumors abound on whether or not Aussie pop/soap star Natalie Imbruglia will appear opposite Hugh Jackman in the forthcoming X-Men Origins: Wolverine .

TODAY'S NEW RELEASES: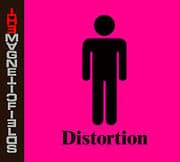 The Stephen Merrit-led Magnetic Fields return with the 13-track Distortion. The band will embark on a small tour next month in support of the album.
Olivia Newton-John's third live album, Olivia Newton-John And The Sydney Symphony: Live At The Sydney Opera House, arrives along with a companion DVD.
Ringo Starr's Liverpool 8, which was initially produced by Mark Hudson before Eurythmics' Dave Stewart was brought in to "re-produce" the album.
If you're an Eels fan, your in luck. Universal releases the '90s rock band's Meet The Eels: Essential Eels 1996 – 2006, Vol. 1 on CD and DVD today, along with the 2-disc Eels Useless Trinkets: B-Sides, Soundtracks, Rarities And Unreleased.
Trisha Yearwood's Love Songs, comprised of previously-released material.