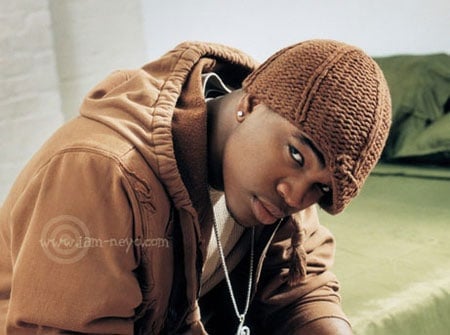 R&B singer/songwriter Ne-Yo has now denied being gay for a third time, in an interview this month in Essence Magazine. Ne-Yo, who has written songs for Beyoncé, Britney Spears, and Rihanna, says that just because he can "respect a woman's shoe game" doesn't make him gay.
Essence.com: Fortunately, your mom encouraged you to get a blood test done. You've said that your mom always looks out and was even ready to knuckle up when rumors first surfaced about you being gay.
N.Y.: (Laughs) Yeah, my mom is my dawg. When she heard the rumors that I was gay she was like, 'Who do I have to pay a visit? Who's a– do I have to kick?'
Essence.com: And your initial reaction to folks questioning your sexuality?
N.Y.: Honestly, when I first heard that there were rumors out there about me being gay I thought, Wow someone must really hate me. There's nothing wrong with being gay, but I just couldn't understand why someone would make up lies like that. I remember speaking to Jay-Z about it and he was like, 'Look, man you haven't made it until someone says you're gay."
Essence.com: And what about now?
N.Y.: Nah, I don't even think about that mess anymore. Once it's said, it ain't nothing you can do but ignore it.
Essence.com: Once you addressed the rumor that you and Hayden Panettiere (the cheerleader from Heroes) were dating and offered an explanation as to why there were photos of the two of you hand-in-hand—you were helping her out of her car so she wouldn't mess up her shoes—they really continued with the gay comments.
N.Y.: (Laughs) Okay, so because I can respect a woman's shoe game, and not to mention that I've bought a few pairs of shoes in the past for the women in my life, that makes me gay? That's hilarious.
Previously
Kanye West and Ne-Yo: We're Not Gay! [tr]
Looks Like He's "Made It": Ne-Yo Not Gay [tr]
Ne-Yo Won't Announce He's Gay [tr]