Last week I posted about the murder of Daniel Yakovleff in Boston. Police are still searching for answers. Yakovleff, a 20-year-old hair stylist, was found early in the morning on January 17th stabbed to death in an apartment belonging to Steven Odegard in the city's Dorchester neighborhood.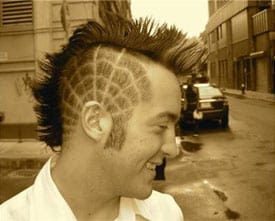 How he got there is unknown, the Boston Globe reports:
"The night Yakovleff was killed, he went to the Eagle bar on Tremont Street in the South End, then to a Dorchester apartment, police and friends said. The third-floor flat belonged to Steven Odegard, who had met Yakovleff that night, and later found him dead in his apartment, said Odegard's lawyer, John Swomley. Odegard told police he was asleep and woke to find Yakovleff dead in a back bedroom, police said. 'He is not a suspect,' Swomley said. Odegard has been cooperative, and police are looking for a third person, Swomley said. 'We're hoping police find the killer.' Department spokeswoman Elaine Driscoll said detectives have interviewed Odegard and are working 'around the clock' to solve the homicide. Driscoll said police are searching for witnesses who saw Yakovleff leave the Eagle that night."
I'm not sure how Odegard could be ruled out as a suspect, given those details, but apparently there's some kind of alibi or detail we're note being given here if police have absolutely ruled him out.
Odegard's lawyer John Swomley maintains his client's innocence: "My client didn't do it and is innocent. … I know my client has cooperated fully with the police up to this point, told them everything he knows and has denied all involvement in the stabbing of this guy."
Fatal stabbing shakes city's gays [boston globe]
Dorchester man denies involvement in stabbing [bay windows]