Gay and lesbian retirement home in Santa Fe targeted by homophobic vandals.

SF Zoo: Tiger may have been "teased" before it attacked.

Vince Vaughn pays off ungodly gambling debt to ice cream cone.

Elton John to play gig in Abu Dhabi: "Sir Elton John has surprised fans by announcing he will play his first gig in the United Arab Emirates later this month. The flamboyantly gay star, who has sold 250m albums in a four-decade career, will perform at an open-air concert in Abu Dhabi's Emirates Palace Hotel. The decision could leave Sir Elton open to charges of hypocrisy, because of the UAE's poor record on human rights. Homosexuality is illegal: those convicted of it face jail sentences, or compulsary psychiatric 'treatment', including the injection of hormones designed to 'cure' them."

HuffPo's Alex Geana finds Clinton online presence strong among Iowa's gays and lesbians: "All the Iowans I talked to are still greatly undecided, but I was able to garner some interesting mentions. Such as Clinton volunteers and campaign workers in the chat rooms, not only to connect and be social but to actually champion her as their choice. Is Hillary the only one that fosters being 'out' on the campaign trail? No one mentioned other campaigns so comfortable with the online world, apparently Obama and Edwards staffers don't identify with both their sexuality and campaign, but that's just a theory."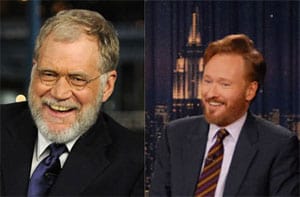 Late night hosts undergo beard analysis.

Episcopal Presiding Bishop Katharine Jefferts Schori on Gene Robinson and out clergy: "He is certainly not alone in being a gay bishop; he's certainly not alone in being a gay partnered bishop. He is alone in being the only gay partnered bishop who's open about that status."

Miami commissioner Marc Sarnoff fends off resident bothering him about his sexuality: "Let me state that bringing the persons sexual preference to bear in a conversation is not only wrong, but it denigrates all the progress we as a tolerant society have made. It reminds me of the Boy who cried Wolf. When the Wolf arrives no one believes them. Equally when race is brought into an issue and it is not present it belies the credibility of the story teller the next cry for wolf. No one will believe their stories. You demonstrate today that we have a great deal more to achieve as a society before we can call ourselves tolerant. As long as one of you is out there we have much prejudice to stamp out and in time we will."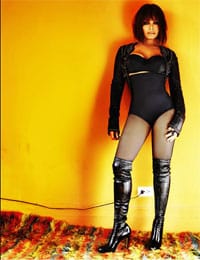 Miss Jackson poised for some Feedback.

Apple rumored to start record label with Jay-Z. Announcement forthcoming at Macworld?

Long Island, New York law firm turns focus to LGBT issues.

South Korean police officer comes out, vows to fight prejudice: "On Dec. 30, Private Kim Hyun-jong (not his real name) posted an article about his homosexuality on the online riot police community Web site. He is the second policeman from the squad to have openly come out after YooJeong Min-shik identified himself as being gay and refused to finish his service term for which he was prisoned in 2006. In South Korea, men can serve in the riot police as part of their mandatory military service. In the article, Kim said that coming out was not easy, but what was more important was that he faced discrimination and insults, that should be outlawed at military camps. Kim, who works at a police station in Yongsan, Seoul, said his coming out was almost an 'outing' (forced to make a coming out by others) after some fellow policemen read some private information he had saved on his computer. He said he first tried to deny it, but later made up his mind to declare his sexual identity."

Roman Catholic bishop in Spain claims that underage boys want abuse: "There are 13 year old adolescents who are under age and who are perfectly in agreement with, and what's more wanting it, and if you are careless they will even provoke you."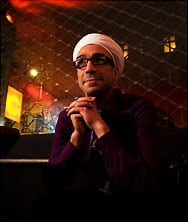 Gayhane: Gay Muslims find nightlife in Berlin. "European Muslims, so often portrayed one-dimensionally as rioters, honor killers or terrorists, live diverse lives, most of them trying to get by and to have a good time. That is more difficult if one is both Muslim and gay. 'When you're here, it's as if you're putting on a mask, leaving the everyday outside and just having fun,' said a 22-year-old Turkish man who spoke on the condition of anonymity out of fear that he would be ostracized or worse if his family found out about his sexual orientation. Safety and secrecy come up regularly when talking to guests, who laugh and dance, but also frequently look over their shoulders. To be a gay man or lesbian with an immigrant background invites trouble here in two very different ways."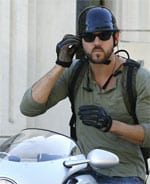 Ryan Reynolds is a ruff ryder.

'Obscene' Terence Koh Jesus statue causes uproar in Britain.

STUDY: Gay seniors rely on friends for medical care when ill. " Those who were helped were suffering from HIV/AIDS, cancer, muscular/skeletal illnesses, cardiovascular disease, or other afflictions associated with aging, according to the Rockway Institute. Thirty-eight percent of the survey participants reported to have received care within the past five years from people who weren't health care professionals. Of the group who received help, 76% said that they had also assisted others in their time of need. The sample comprised 199 LGB adults ages 40–85 who were located through elder care agencies in New York City and Los Angeles."