Prepare for spring violence: Moscow Gay Pride parade set for May.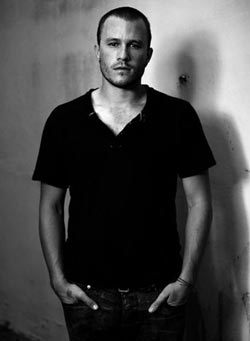 Anderson Cooper says "no" to Heath Ledger coverage: "For the last two nights we have reported on actor Heath Ledger. His shocking death is clearly a story a lot of people are interested in, but tonight we will not be reporting more on it. The truth is there is not really anything new to report. The full results of the various tests done on Mr. Ledger will not be ready for perhaps a few weeks and there is very little new information. I have no doubt other networks will spend a lot of time tonight discussing his death and the various rumors about what might have caused it, but I am not a fan of speculation, so unless there is something really new to discuss we probably won't be covering it anymore anytime soon."

Teen pop terrorist? 16-year-old boy arrested for plans to hijack a commercial airliner and commit suicide by crashing it into a Hannah Montana concert.

Domestic partnership bill approved by House in New Mexico.

Black/gay rivalry in DNC revealed by email evidence in the discrimination/unlawful termination suit filed by former DNC gay outreach director Donald Hitchcock.

Founder of Minnesota's largest gay rights group stepping down after 21 years: "Ann DeGroot started what became OutFront Minnesota in 1987, and her tenure as executive director saw Minnesota amend its Human Rights Act in 1993 to cover gay, lesbian, bisexual and transgendered people. From 2004 to 2006 she also fought a state constitutional amendment to ban gay marriage. That effort, along with caring for her partner during a battle with ovarian cancer, made the 52-year-old DeGroot realize she needed to slow down."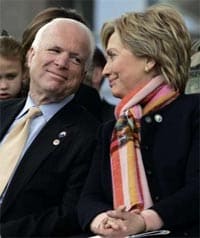 1,000 people turn out to meet Hillary Clinton at gay NYC Hiro ballroom event.

New York Times endorses Hillary Clinton and John McCain.

McCain memory shaky about statements on his proficiency in economics.

Gay UK couple claims Stagecoach bus company discriminated against them…twice: "Mark Craig, 20, and Steven Black, 16, from Old Meldrum in Aberdeenshire, claim that when they attempted to catch the last Stagecoach bus from Aberdeen back to Old Meldrum on January 11th, the driver opened the doors, looked at them, and then closed the doors and drove off…Last October Mark and Steven were on the last Stagecoach bus of the night from Aberdeen to Old Meldrum, when the driver suddenly stopped the bus and demanded they get off, supposedly at the request of a fellow passenger, for sitting with their arm around each other." Stagecoach denies homophobia…

I recently mentioned that the New Yorker magazine was having a cover illustration contest for its annual issue featuring its mascot, Eustace Tilley. You can view all the entries here.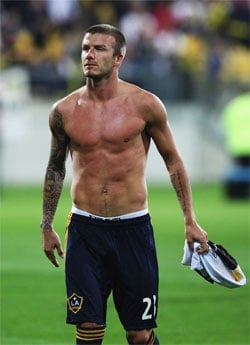 David Beckham's carbon footprint: it's huge like the rest of him, however, it's not so pretty.

Kiefer Sutherland was apparently jonesing to shop during his 48 days in jail.

AP highlights frustration of gay activists over Democratic campaign: "They've merely settled on what the Democrats have staked out as a safe, consensus position, just far enough ahead of where the party was in 2004 to give a sense of progress but not so far as to threaten Middle America. That's not leadership, it's poll-tested and party-approved pandering, pure and simple."

Extremely high levels of mercury found in sushi in NYC.

Russian gay activist Nikolai Alexeyev honored with "Hero" award at at International Mr. Gay competition: "This is not just my award, it is an award of all those who courageously fight for LGBT rights in Russia, risking to loose their jobs, to be dismissed from studies, to be harassed, beaten and even killed. Despite all that, they continue to go on the streets of Moscow to fight for equality. They are the heroes who move this world forward. For me to be in Los Angeles, in Hollywood, is dream come true. But to receive an award here is beyond explanations."