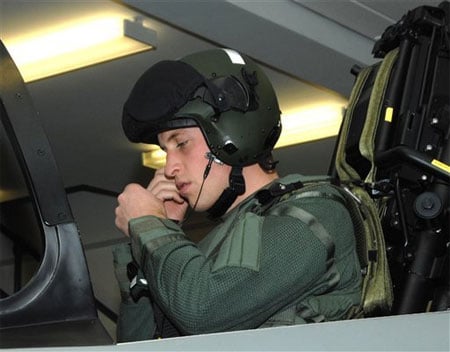 Clarence House released photos of Prince William in his Royal Air Force duds today.
He'll begin a four-month assignment next week with the RAF which will include flying lessons and will be known as Flying Officer William Wales.
Said Group Captain Nick Seward: "During his time with us, Flying Officer Wales will be realizing a personal ambition to learn how to fly and this will be the beginning of a lifelong relationship with the Royal Air Force. If successful, he will be awarded his RAF wings, and in anticipation of this a graduation ceremony is planned for April."
The lessons, however, appear to be a vanity exercise rather than an operational one, and have been criticized by anti-monarchist groups.
One more William RAF shot, AFTER THE JUMP…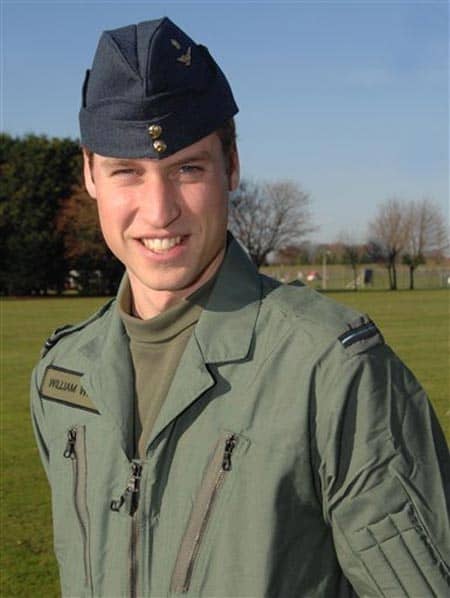 You may have missed…
Prince William Snapped in Nude Royal Paparazzi Parody [tr]
Partying Princes Drown Sorrows with Defeated Brit Rugby Team [tr]
Prince Harry Gone Wild, Snorting Vodka, Licking Male Nipple [tr]