This week, Jon Barrett looks at the loot that came down at Apple's annual Macworld convention in San Francisco, plus a look at mobile phone waste and what you can do to be greener, the end days of Scrabulous on Facebook, and something for those 'alone' times.

It's like the day after Christmas, and Mac-addicts everywhere can't wait to play with the new presents Steve Jobs unwrapped for them earlier this week at the Macworld Expo in San Francisco:
The most highly anticipated release is what Apple calls the thinnest laptop in the world, MacBook Air, which starts at $1,800. The three-pound, aluminum beauty is only three-quarters of an inch thick, has a 13.3-inch screen, a full-size keyboard, and an 80GB hard drive. But its battery (which is said to last about five hours) is sealed inside, it doesn't have a CD/DVD drive, and it has only three jacks (for U.S.B., video output, and audio output). The New York Times David Pogue writes: "Air isn't for everyone. Bargain hunters, feature counters and people who don't see the value of elegance—in general, the same people who despised the iPhone before it came out—would be better off with a bigger, less expensive, more complete laptop…. But as a satellite machine for travelers, executives and presenters, it's spectacular."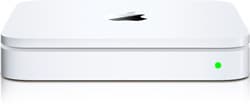 Also introduced: Time Capsule, which is both a wireless backup hard drive (available in 500 GB and 1TB models) and a full-featured Wi-Fi base station.
Jobs also unveiled software updates for the iPhone and the iPod Touch. iPhone users now get an enhanced map application (it pinpoints your current location on a Google map by using surrounding Wi-Fi networks and cell towers), up to nine home screens, and the ability to SMS multiple recipients. Touch is adding mail, maps, stocks, notes and weather added to their device. New Touch users will get them for free, while veteran users will have to cough up $20.

And now that Apple is supporting 3rd-part web apps, here's one worth checking out from Gay Cities. It's the perfect travel companion, with listings for thousands of gay bars, restaurants, and hotels from around the world. With all the changes, you can now put Towleroad on your phone's home screen, too. Just log onto the site using the Safari application on your iPhone and then hit the plus sign at the bottom of the page.
You can now rent feature-length movies from the iTunes store and play them on your computer, iPod or iPhone. New releases cost $4 and will disappear from your computer 24 hours after you start watching them.
Apple TV gets a boost, too. You can now download rented movies (without a computer) as well as Flickr photos and iTunes music and podcasts and play them on your TV—without ever using a computer.
And in case you have a hankering to see Jobs' keynote address, here's a 60-second version of his 90-minute speech. You can see the full speech here.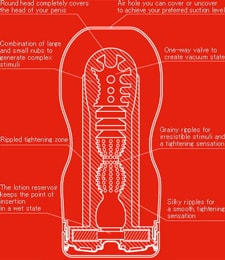 And in this week's "Give a Guy a Hand News," here's a little something Gizmodo found: "It maybe not compare to the fabled Blowjob Machine, but naughty gadget maker Tenga has unveiled their New Adult Concept lineup of 'onanism cups' that offer users 'never before experienced sexual sensations.' Choose from the Deep Throat Cup, Soft Tube Cup, Air Cushion Cup, and the invigorating Double Hole Cup." Interested? Try it out for $18-$27 per sensation.

Could these be the final days for Scrabulous on Facebook? Could be, if the makers of the the Scrabble board game have their way. Just let me finish my games first.

Americans threw out about 3 million tons of household electronics in 2006, according to The New York Times, and a fast-growing percentage of that waste is mobile phones. Whether or not you're one of the majority of Americans who, according to the Times, replace their phone every 12 months, check out the site GreenPhone.com. The company will pay for your old phone ($62.50 for an old 8GB iPhone, $65 for a BlackBerry Pearl) and then recycle it for you.