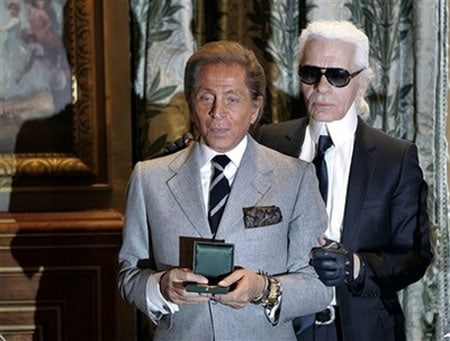 Valentino decided to let his fellow designers what they thought of them prior to the presentation of his final collection in Paris yesterday.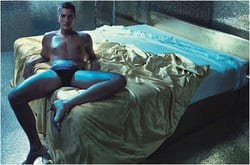 The Telegraph reports: "Valentino Garavani was reflecting on his 50-year career and on his rivals when he dismissed Dolce & Gabbana as 'shy to begin with, but now rather arrogant'. The 76-year-old added: 'The problem with young stylists is that they all want to be famous straight away and then they all do the same things.' Valentino's comments appear to have touched a raw nerve, especially as he only had superlative praise for other Italian designers. He went on to describe Giorgio Armani as 'revolutionary', Miuccia Prada as 'stupefying' and Donatella Versace as 'gritty and determined'. In return, Mr Armani sent a vibrant red dress down his recent catwalk show in tribute to 'the genius of Valentino', who made red dresses his trademark. Stefano Gabbana, 46, one half of the label that now has an annual turnover of over £700 million, said: 'Valentino has been having goodbye parties since last July. I've been working. To be quite honest, I don't care what Valentino says about us.'"
Gabbana also believes a child should not be raised by same-sex parents.
No word on what Valentino thought of Karl Lagerfeld, who handled the retiring designer with kid gloves at a ceremony later at the Hotel de Ville, where Valentino was awarded the Medal of Paris by gay mayor Bertrand Delanoe.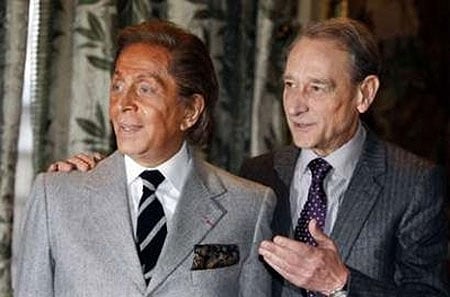 Previously
Valentino Steps Down from Design House He Founded [tr]