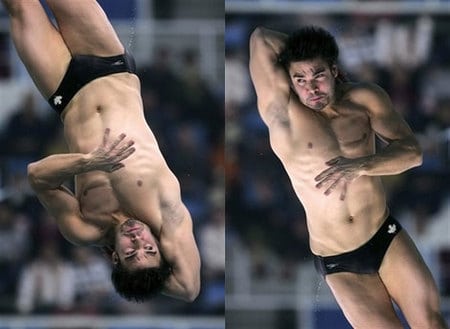 Our favorite French-Canadian diver Alexandre Despatie looked sharp at the FINA World Cup at the aquatic facility they've dubbed the "water cube" which was built for the 2008 Olympics this summer.

Unfortunately, for Despatie, he finished a disappointing fifth in the competition. Said the diver: "I guess it's one of those days. The final was disappointing, but I guess the point of coming here was to dive in the Olympic pool, make sure we feel comfortable looking toward the Olympics and that is a point we managed to achieve."
Incidentally, the water cube, like Despatie, is a beautiful thing to behold.