American conservative standard-bearer William F. Buckley, Jr. is dead at 82.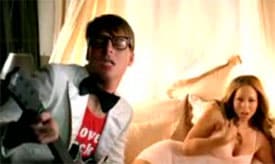 Yesterday, Robbie showed us a snippet of Mariah Carey's new "Touch My Body" video. Here's the whole thing.

Madonna names new record Hard Candy: "She loves candy. It's about the juxtaposition of tough and sweetness, or as Madonna so eloquently expressed: 'I'm gonna kick your ass, but it's going to make you feel good.'"

UK hit by 5.2 earthquake, biggest since 1984: "Student David Bates, 19, suffered a suspected broken pelvis when he was hit by a falling piece of chimney in his attic bedroom in Wombwell, South Yorkshire, his father, Paul, said. Paul Bates said he was woken by a deep rumble which was followed by shouts from his son upstairs. He said David was hit by a piece of masonry about 2ft square, which had fallen from the chimney stack. 'This massive piece of stone had landed on his hip and he was just shouting that he thought it was broken and I called an ambulance,' he said. 'You just don't expect it. Of all the things that can happen – an earthquake.'"

Santa Clara, California Board of Supervisors votes to formally oppose FDA ban on gay blood donation.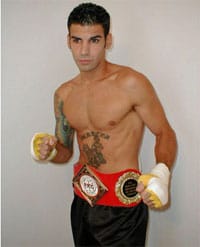 Openly gay kickboxer Rod Llaneza discusses his champion status: "Llaneza is passionate when conversation turns to kickboxing, no doubt rekindling the desire that helped him defend the USA Amateur Champion belt from the Professional Karate Commission, a sanctioning body for kickboxing and karate, for four years until he retired in 2004 with a 19-2 record. When talk is of kickboxing, Llaneza displays a confident, passionate and even cocky side that served him well in the ring for kickboxing or boxing, where he captured a Golden Gloves title for Georgia. 'I love to perform and go out into the ring. I don't really care about winning and losing. It's all about the performing. I pride myself on being sharp. You'll never be bored watching my fight,' he says."

Serve: Larry Craig looking for summer interns.

Senator Chris Dodd endorses Obama.

Sinead O'Connor unleashes on Kylie Minogue: "I know Australian fans might want to shoot me for saying this, but that would be a far better option than to listen to one of her albums."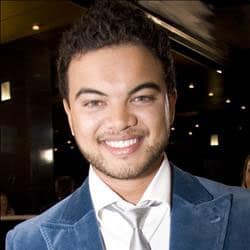 Straight Australian Idol Guy Sebastian dogged by anti-gay taunts: "In September 2006, the original Australian Idol winner revealed he was on the verge of quitting the industry after his Palm Beach house was pelted with eggs and the word 'faggot' spray-painted on his car. But Sebastian, who recently became engaged to his long-term girlfriend Julie Egan, believes he has finally built up the necessary tolerance to handle the slander. 'I used to think it was just a part of being in the public eye, but really that kind of behaviour is just not on – that line shouldn't be crossed,' he said."

Gay grandson of Al Capone speaks.

British scientists explain how world will end: "The sun will slowly expand into a red giant, pushing the Earth farther out into space, but not far enough. Our home planet will be snagged by the sun's outer atmosphere, gradually plunging to its doom inside the fiery stellar furnace."

Christian foster parents in the UK denied application to parent because of their views on homosexuality: " The devastated couple withdrew an application to their council to continue as foster carers after being told they must condone homosexuality to adhere to gay rights laws. The Equality Act (Sexual Orientation), which came into force last April, makes it illegal for any business or organisation providing a public service to discriminate against anyone because of their sexuality. The council says its fostering panel felt it would not be following the regulations if it placed a child with a couple who could not comply with the Act."

Justin Timberlake begins work on Open Road movie.