There's one clear front-runner in American Idol: David Archuleta. The teenager could win the whole thing. Unless, of course, Paula Abdul gets to him first. Last night a teary-eyed Paula told Archuleta: "David, you are ridiculous. I wanted to squish you, squeeze your head off, and dangle you from my rear-view mirror. You are, no, honest to god, that is one of the most beautiful songs ever written, and one of the most moving performances I've ever heard."
And here's the latest gossip on a couple of the other men: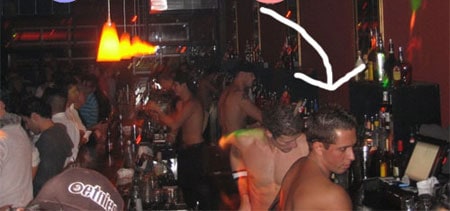 The folks over at VoteForTheWorst.com have dug up photos of David Hernandez slinging drinks at recently-closed gay Phoenix nightclub Burn.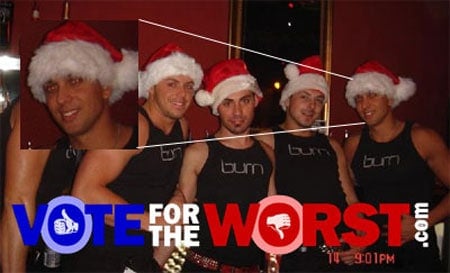 And there has been some speculation going on as to whether or not rocker Robbie Carrico is wearing a rug:
"TMZ has learned the 26-year-old long-haired wannabe's mane is actually a wig and it's got "Idol" staffers flipping out. Sources tell us Robbie never talks about his matted down piece and that makes production members feel like it's the blonde elephant in the room. It seems Simon was right last night — Robbie is a fake!"