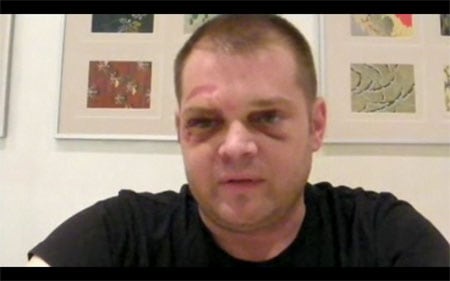 Two ugly attacks on gay men, one fatal, have occurred in Fort Lauderdale in the last week.
Melbourne Brunner, the man I posted about yesterday who was brutally beaten after a late night meal outside a gay-friendly diner on Fort Lauderdale's Las Olas Blvd, thinks homophobic Mayor Jim Naugle bears some of the responsibility.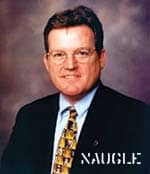 Naugle has been publicly demonizing gays for months. In July, Naugle proposed installing a timed, $250,000 robotic toilet in Fort Lauderdale public restrooms. Naugle, who claims he uses the word "homosexuals" to describe gay men rather than "gay" because gay people "are unhappy," has said that an added plus to having the toilets is that they would keep gay people from using the facilities. Last August, Naugle stood with right-wing religious leaders and held a news conference where the Rev. O'Neal Dozier said "We want the homosexual community to know that we love them and that God loves them also. But God hates the act of homosexuality."
Said Brunner to the Sun-Sentinel: "I kind of blame [Naugle] for what's going on."
View a video of Brunner talking about his ordeal here.
Previously
Gay Florida Teen Gunned Down in Fort Lauderdale [tr]
Gay Man Beaten in Ft Lauderdale After Telling Man 'Good Morning' [tr]