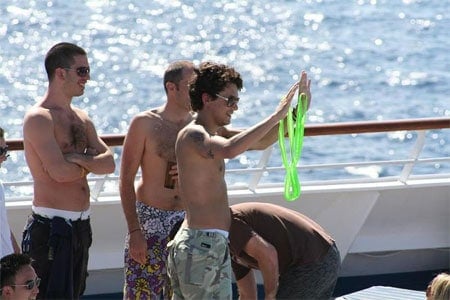 Yesterday, I posted some shots of John Mayer on the Lido Deck of his Mayercraft Carrier fan cruise. Well, it looks like things got a bit crazier when Mayer was given a Borat-style one-piece thong.
(Possibly NSFW) Check it out, AFTER THE JUMP…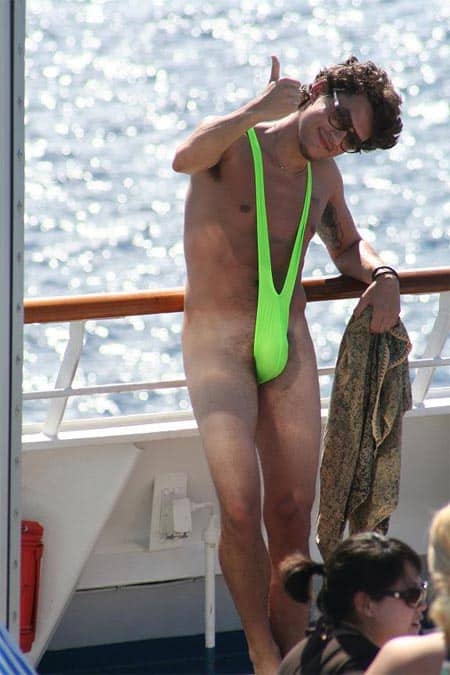 N -i – i – i – ce!
I'd say this is one fan cruise where people definitely got what they paid for.
Check out all the shots here….
You may have missed…
Cruising John Mayer [tr]