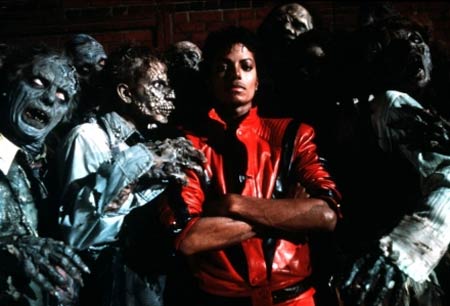 Robbie Daw presents a weekly pop music update here on Towleroad! Robbie runs his own pop music site called Chart Rigger.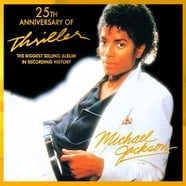 The slightly askew piano in Journey's "Don't Stop Believing," the thick synth intro to Van Halen's "Jump," and, well, pretty much every note on Michael Jackson's Thriller album…for those of a certain age in the 1980s, these were a few of the decade's inescapable and typically oversized pop productions. It was a time when business was booming and a few larger-than-life anthems or one hit album was all it took to pad a record label's finances for a year.
So it's with some irony that, as the music industry is floundering after its worst year of business on record, Thriller, "the world's biggest selling album of all time," arrives this week in a special 25th anniversary edition. And so many things about it seem alien a quarter of a century later.
Popping in the newly amped-up Thriller for probably my first full-length listen since 1984 seemed like an innocent enough task. But from the opening, staggered shuffle-beats of "Wanna Be Startin' Somethin'," one thing became clear: they don't make 'em like this anymore.
And really, they don't. Thriller originally only had nine tracks, but did anyone ever notice? The majority of the songs are so vastly different in genre, listening to them is like sifting through a long-lost mix tape, or at the very least, one artist's far-spanning greatest hits.
Remember the big duet-crossover hat trick pulled by Michael and Paul McCartney, where they split "The Girl Is Mine" and "Say Say Say" between their respective albums out at the time? It was a feat not repeated that successfully until 15 years later, with Brandy and Monica's pseudo-homage, "The Boy Is Mine." In retrospect, Paul got the better deal; hearing "The Girl Is Mine" again is like pinpointing the very moment when elevator music became almost tolerable. But as it ends, the mood changes instantly with the set's title track — and just for the record, what is "Thriller"? How do you even categorize it. If you really break it down, it's probably the world's most famous novelty song. Recorded by anyone else, the ghoulish "Thriller" probably would have gone the way of Rockwell's "Somebody's Watching Me" to become a one-hit-wonder.
The album's centerpiece (and master stroke) is the one-two punch of "Beat It" and "Billie Jean" — two brilliant pop achievements that sound as cinematic today as Jackson probably initially imagined them and then brought to life with their videos. Half these emo boy bands should be grabbed by the scruff, sat down and scolded with Eddie Van Halen's guitar solo from "Beat It" over and over again. Some of today's radio-friendly young poppets would also do well to toss out their cookie cutter ballads and use "Human Nature" as a template, the complicated layers of which I'm realizing initially escaped me at age nine.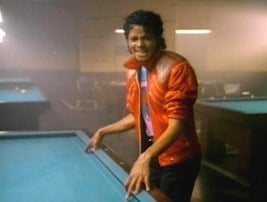 Whether he grasped that it was going to happen or not, Michael Jackson caught lightning in a bottle with Thriller in the early '80s. In a time before the mountain of career-destroying weirdness consumed him, he stepped through the pop culture window opened by E.T. and Pac Man and sent millions of suburban kids off dreaming. While I wanna think, Never say never, it's pretty much safe to assume a mega-selling phenomenon like that record could never happen again.
As for the included remixes and updates of the classic singles on the 25th anniversary edition, with guest appearances by Fergie, Kanye West and Akon — utterly pointless, and mostly unlistenable. Even re-releasing the album doesn't seem that necessary. Undoubtedly, Sony and Michael likely felt they had to throw on the extras to lure in a new generation and give fans a reason to get their wallets out.
At the very least, Thriller 25 makes the original songs a nice place to re-visit. There's also a DVD inside containing Jackson's performance of "Billie Jean" from the Motown 25: Yesterday, Today And Forever special. But I haven't watched it. I'm still stuck on "Beat It."

Yesterday Andy mentioned 25-year-old singer Ferras, whose piano ballad "Hollwood's Not America" was chosen to be the song played on American Idol this season when a contestant gets booted each week. Yesterday Ferras performed the song live on The Today Show:

Ferras counts old-school David Bowie as one of his influences, which is a bit more evident in his tune "Aliens And Rainbows." His album by the same name is due out April 1.

Out headbanger Rob Halford of Judas Priest in a new interview with Metal Edge: "It was no big surprise to me to find that there were other gay metalheads, it's an absolute fact. I would get some of the coolest emails, especially from younger metalheads struggling with their sexual identity, saying 'because you did what you did, I was able to tell my friends at school, or tell my family, or whatever, and they've accepted me.'"

Sophie Ellis-Bextor to gay up nightlife in London?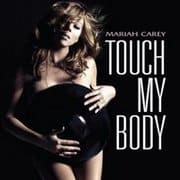 Mariah Carey wants to be touched, but not pillaged. MP3 blog KeviPod Music was shut down by Blogger after apparently receiving several warnings from the host site. The final straw was when Madrid-based Kevin posted Carey's new single, "Touch My Body" before its release.
He whipped up a new blog (with a slightly altered title) immediately, and his statement on the incident evidenced the mindset online toward music and MP3 distribution, legal or illegal: "'Kevipod Music' recieved sometimes complains via emails from Blogger.com – i guess at request from the labels – about copyright songs. There were some songs i posted and i guess the labels saw them and contacted blogger to contact me to please remove them. They did warned that several complains would mean in a delete of the blog. And yesterday seems i got one more complain and so Blogger deleted the blog. I think i only recieved like 5 complains, and i don't think that's several, and I really didn't think Blogger would actually do it but what's done it's done you know. This day would come someday and i knew it. Every music blog is destined to this i guess someday. When you get popular, labels have the EYE more on you and complain the more and stuff."
He then re-posted the MP3 of "Touch My Body."
Brighton, England-based British Sea Power's third studio album, Do You Like Rock Music, gets a domestic release.
11i, from L.A. electronic duo The Supreme Beings Of Leisure.
British girl trio The Puppini Sisters' The Rise And Fall Of Ruby Woo.
New singles from Celine Dion and Josh Groban ("The Prayer") and Adele ("Hometown Glory"), as well as EPs from OneRepublic ("Stop And Stare") and Joshua Radin ("Unclear Sky").
And finally, speaking of Michael Jackson — The Wiz: 30th Anniversary Edition DVD, containing a bonus CD of the soundtrack.