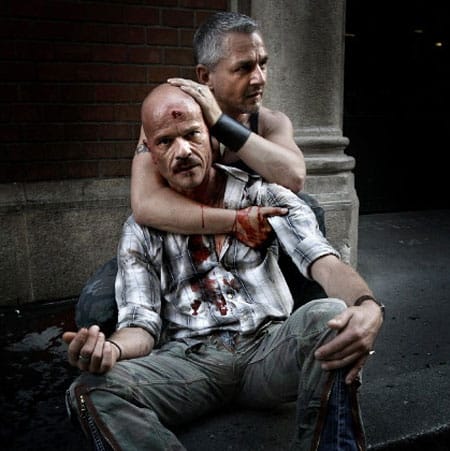 "Couple targeted in anti-gay violence wait for medical help, Budapest, Hungary."
The 51st annual World Press Photo contest winners have been announced in several categories, from a total of 80,536 submissions from all over the world. The powerful photo above, by Zsolt Szigetváry of Hungary, took second place in the 'Contemporary Issues' category.
AFTER THE JUMP, the photo which won World Press Photo of the Year…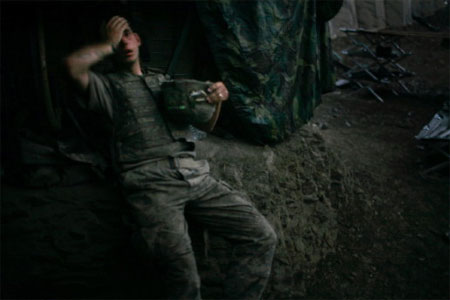 "American soldier resting at bunker, Korengal Valley, Afghanistan, 16 September" by Tim Hetherington, UK, Vanity Fair.
Check out the rest here.
(via jockohomo)