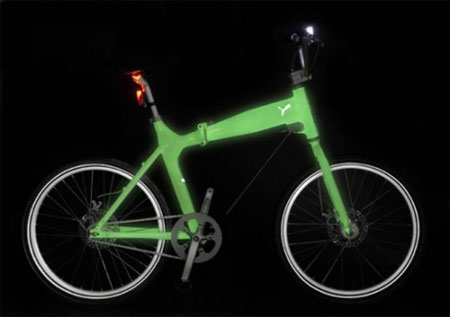 In this week's tech news, Jon Barrett looks at glow-in-the-dark bikes, Garmin's new phones, Microsoft/Yahoo, pizza tracking, and antique chastity devices.

I don't get on a bike very often these days; I'm too afraid of being knocked senseless by a taxi cab or a car door. But I might have to get my Lycra shorts back out this spring when Puma releases the Glow Rider, the third in its series of Urban Mobility city bikes. The Glow Rider has a single gear, an integrated wire lock system, disc brakes, and it folds up for easy storage. But it's biggest selling point: It glows in the dark. There's only one thing that could stand between me and this luminescent looker: the $1,600-plus price tag.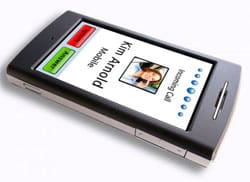 GPS giant Garmin announced this week that it's getting into the mobile phone business. The Garmin Nuviphone, which should hit pockets in the third quarter of this year, is a touchscreen, 3.5G, GSM phone loaded with Google features like local search, traffic, gMail, gChat, weather, and Google Panorama. It's also has an MP3 player, shoots video and still shots (with automatic goetagging), has Wi-Fi, Bluetooth and, of course, GPS. No word yet on price or a carrier.

Microsoft said on Friday that it has made a bid to buy Yahoo for $44.6 billion, or about $31 a share in a mix of stock and cash. The New York Times reports: "If consummated, the deal would redraw the competitive landscape of the Internet consumer service business, where both Microsoft and Yahoo have struggled to compete with Google."

Wired.com's Loretta Hidalgo Whitesides discusses the fact that, although there have been openly gay TV actors and characters, openly gay (retired) NFL football players, and even an openly gay Republican member of Congress, there's never been an openly gay astronaut. The piece links to this video about Todd B. Hawley the openly gay co-founder of the International Space University.

There is now Wi-Fi access on at least one car of every Massachusetts Bay Transportation Authority train traveling between Worcester and Boston. MBTA warns of limited bandwidth, however, and asks commuters limit their usage to Web surfing and email.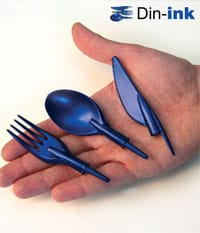 Here's a clever concept for when you're out of the kitchen. Din-ink is designed for when you're eating lunch at your desk. This cutlery fits over standard desk pens (replacing the cap) and, because its made of natural starch and fibers, it's biodegradable, too.

Thirty minutes or less isn't good enough these days. So Domino's Pizza unveiled a new pizza tracking system this past week that will allow customers of 3,400 of its outlets to go online to keep tabs on their pizza, from the moment they place the order until it leaves the store. Unfortunately, it doesn't go so far as to let you track the drivers who are actually delivering the pie.

Buyers on eBay save billions of dollars a year by bidding on the site, according to new research from the University of Maryland. Reuters reports that the study, "seeks to calculate what economists call 'consumer surplus'—the difference between the top price buyers are ready to pay and what they actually end up paying." And, based on stats provided by eBay, buyers saved $7 billion in 2003—and $8.4 billion in 2004—that they might have otherwise been ready to pay. A linear projection suggests that they saved around $19 billion in 2007.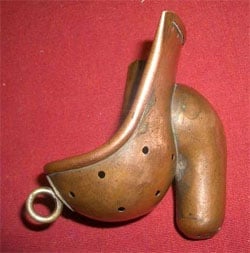 How about this eBay find? It's a Black Party-meets-Country Home "anti-masturbation device" that's up for bid until February 4. Here's how the seller describes it: "Extremely rare anti masturbation device dating from c1880. The copper shaped device was attached to a belt and worn by boys as a means of preventing nocturnal emissions. Very much an indication of societies [sic] views on onanism in the 19th century. This is the first example we have offered for sale in 24 years. The condition is excellent 3 ½ inches top to base."
[via boing boing]

Apple started shipment of the MacBook Air on Wednesday but announced that same day that it was delaying the release of the Apple TV software, which will allow users to download movies for viewing on their TV, for a couple more weeks. If you can't quite afford the thin-is-in MacBook Air, consider this alternative: