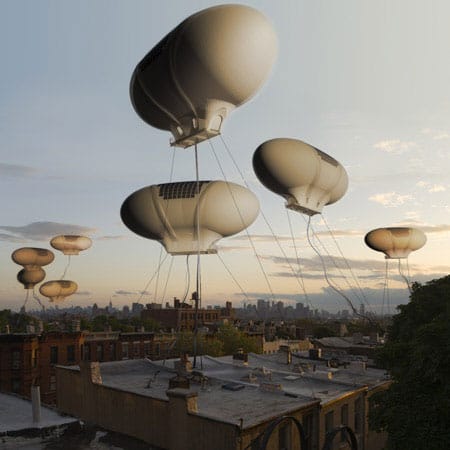 In this week's tech news, Jon Barrett looks at what might happen in New York City after a natural disaster, the latest in fast food innovation, Chinese censorship, the government's interest in your laptop, a Scrabulous parody, and floating hotels.

What if New York City were hit by a Category 3 hurricane? What if the most densely residential city in the country loses hundreds of thousands of homes in a few hours? What if millions are left with nowhere to live, to work, or to go to school? That's what architects and city planners were asked in a recent design competition called What if New York City… One of the more inventive entries was submitted by New York-based Studio Lindfors (site). Cloud City, as the plan is called, includes "habitable blimps that will allow communities to remain intact as they pull themselves out of the rubble." The inflatable homes, which include 300-square-foot living spaces, would be pre-fabricated and stored in warehouses for deployment as required. Once airborne, "the floating homes allow construction crews to work unimpeded, speeding up the recovery effort." (via BLDG BLOG)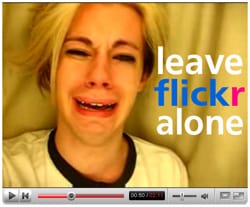 Microsoft's proposed $44.6 billion takeover of Yahoo has users of the Yahoo-owned Flickr photo site up in arms—as proven by at least one Flickr group, "Microsoft, Keep Your Evil Grubby Hands Off Our Flickr." As of this posting, the group had more than 2,800 members who had posted 280 images mocking the proposed takeover.

Apple has doubled the storage capacity of its iPhone and iPod Touch—and added $100 to the price. But the 16 GB phone still isn't available with 3G, causing a few moans among Mac fans and foes alike. Case in point, a comment posted to Eric Zeman's InformationWeek blog: "Apple thinks we are all sheep. After spending 400-1200 bucks for an iPhone, iPod, iBook, or whatever Apple makes, a few months later they come out with a different color, more memory or storage or make it a little more pretty and all of us run and get new stuff… I guess [what] I am trying to say is bah bah bah…baaaaah…. Now where's my credit card?"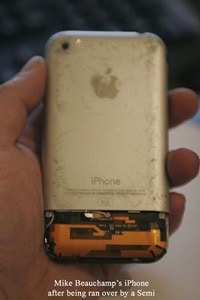 Speaking of iPhone, check out this one, which worked almost perfectly after being run over by a semi.

And in more Apple news, the company has partnered with Nike again, this time to release a new 30-minute playlist called Nike Zoom Jasari + Mixed Run. It's "designed to build speed and endurance" as you change your running pace to keep up with the music's tempo. Here's what $10 will buy ya.
1.Wake Up Call (Maroon 5)
2.2. Love Today (MIKA)
3.Tick Tick Boom (The Hives)
4.Flathead (The Fratellis)
5.When Did Your Heart Go Missing? (Rooney)
6.Rehab (Amy Winehouse)
7.Crank That [Travis Barker Remix] (Soulja Boy Tell 'Em)
8.Chelsea Dagger (The Fratellis)
9.Ruby (Kaiser Chiefs)

Nearly 20 years after the uprising in Tiananmen Square, Chinese youth are now going online to protest—against restrictions on a wide range of popular websites, including Flickr, YouTube, Wikipedia, and MySpace. Wrote one 17-year-old blogger who posted instructions on how to get to YouTube, "I don't know if it's better to speak out or to keep silent, but if everyone keeps silent, the truth will be buried…. I don't want to be silent, even if everyone else shuts up."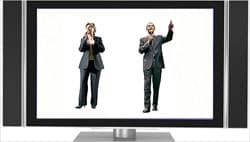 They won a nearly identical number of votes on Super Tuesday, but when it comes to their Websites, Hillary Clinton and Barack Obama can't be more different, according to The New York Times' Noam Cohen. The differences between hillaryclinton.com and barackobama.com, he says, can be summed up in one way: Obama is a Mac, and Clinton is a PC.

Prompted by protests from a number of travelers who have faced the seizure of their laptop computers and smart phones at U.S. airports, two San Francisco-based civil liberties groups plan to file a lawsuit to force the government to disclose its policies on property searches.

Check out this hi-tech review mirror—the Camera Recorder Pro. It has a video camera mounted on its back and a 2.5" screen on its face and automatically records your driving in case of an accident. Here's an example of footage of a real accident in progress.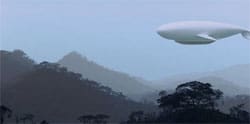 In October we introduced you to a "lifestyle zeppelin" called The Stratocruiser. Now meet the Manned Cloud, a long-haul airship/floating hotel that designer Jean-Marie Massaud hopes will take flight beginning in 2020. When completed, the 40-passenger flying ship will travel 105 miles per hour at a height of 18,000 feet. As Switched.com reports: "It will have 20 bedrooms, a spa, a gym, a library, a bar, and a restaurant—all crammed into a two-story hanging glass structure that provides panoramic views of the world around you." Sounds perfectly lovely. But, as depicted in this video, it might be a bit too slow to fulfill my hopes and dreams for long-distance travel in the future. I'm a bit impatient, though.

This is more my speed: A hypersonic airliner that, if built, will fly from London to Sydney in just over four hours. Billed as the "Son of Concorde," this commercial plane is designed to carry 300 passengers and will reach a top speed of 3,400 miles per hour.

TOWLETECH TUBE
BEIJING'S WATER CUBE: The hi-tech, ultra-green Olympic Aquatic Center opens.
COL-POP: The greatest fast-food invention yet.
SCOTT HEIM'S "WE DISAPPEAR": The "Mysterious Skin" author uses iMovie to to create a haunting promo for his next novel.
SCRABULOUS: A glamorous Fergie parody of the Facebook favorite.