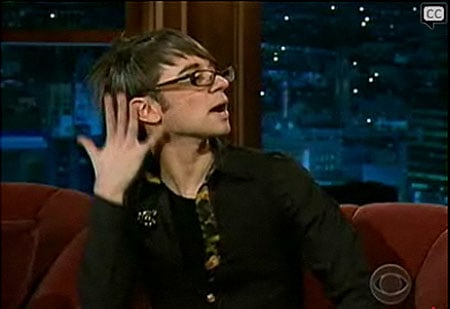 Project Runway winner Christian Siriano appeared on The Late Late Show with Craig Ferguson Wednesday night, and sounded the death knell for his trademark "fierce". He has a new word, however.
FERGUSON: You've been saying fierce a lot. I've got to talk to you about that.
SIRIANO: Yeah, I know.
FERGUSON: It's time.
SIRIANO: It's kind of time. It's going. My new one is 'expired'. And, I mean (looks at Ferguson's suit) sometimes the pinstripes just a little expired.
FERGUSON: Can I suggest a word?
SIRIANO: Yeah.
FERGUSON: Snazzy.
SIRIANO: Snazzy.
FERGUSON: Hey girl, that's snazzy.
SIRIANO: Victoria Beckham, you're snazzy. It doesn't really work.
Watch the entire clip, AFTER THE JUMP…