UPDATE: There's now a whole website!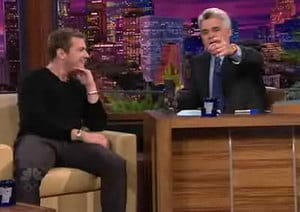 You may remember the clip I posted last week of Ryan Phillippe's appearance on The Tonight Show with Jay Leno in which, after mocking Phillippe's first acting role as a gay teen on a soap, Leno pointed at the camera and asked Phillippe to give his gayest look.
You may also remember that in April 2006 Avenue Q scribe Jeff Whitty challenged Leno on his mockery of gay people. Whitty's challenge, in which he wrote Leno a letter which was followed up by a half-hour chat, was picked up by mainstream news outlets.
Well, Whitty got word that Leno was up to his old tricks again, so he's published another letter to the comic on his site, along with a photo of his gayest look, which you can see AFTER THE JUMP…
Here's Whitty's gayest look: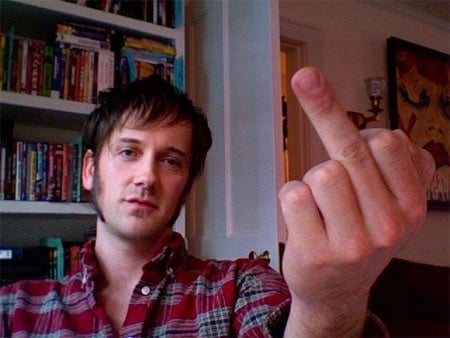 You can read his new letter to Leno here.