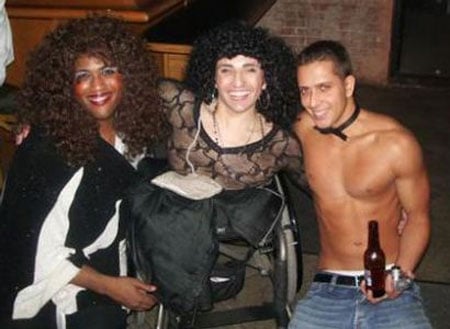 So, American Idol David Hernandez' (above, right) forays into the world of male strip dancing for "mostly male" clientele have hit the New York Times "Arts" section (via the AP):
"The 24-year-old finalist from Glendale, Ariz., once worked as a stripper at Dick's Cabaret, appearing fully nude and performing lap dances for the club's 'mostly male' clientele, club manager Gordy Bryan said Monday…It's not clear whether a history as a stripper could disqualify Hernandez from the competition. In 2003, finalist Frenchie Davis was dismissed because of her appearance on an adult Web site; but last year, Antonella Barba remained in the competition after racy photos of her surfaced on the Internet…Bryan said he was aware that Hernandez was a vocalist, but that Hernandez never sang at the club. Bryan said he now believes Hernandez stopped working at the club because of his participation in 'American Idol.' Hernandez has never been referred to as a stripper or former stripper during the Fox singing competition."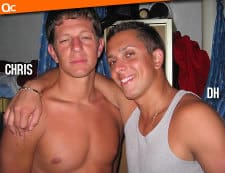 Meanwhile, Queerclick (site NSFW) has dug up some shots (and video) of Hernandez hanging out with a buddy who's also known as "Ryan Steele" in his adult videos. The two performed in a quartet called The Vinyl Four.
I don't think any of this is grounds for disqualification, but it might make things a bit more interesting on the show if Hernandez offered up some of his prior 'talents'.
See the video of Hernandez with his quartet The Vinyl Four, AFTER THE JUMP…
Previously
David Archuleta Sings the Crap Out of "Imagine" [tr]