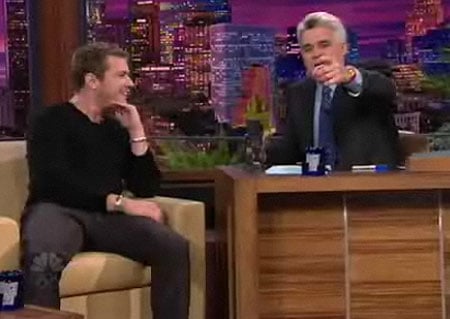 Ryan Phillippe appeared on The Tonight Show with Jay Leno on Wednesday night doing promotion for the film Stop-Loss and the first topic Leno brought up was Phillippe's first acting role as a gay teen on One Life to Live.
No matter that the role was a serious one in which a gay son came out to his father. Leno had to squeeze as much of a joke out of the fact that his first acting role was a gay part, even asking Phillippe to look into the camera and give his "gayest look."
To Phillippe's credit, he seemed annoyed with the line of questioning.
Watch it as well as the One Life to Live clip, AFTER THE JUMP…
Here's Phillippe on One Life to Live back in 1993: