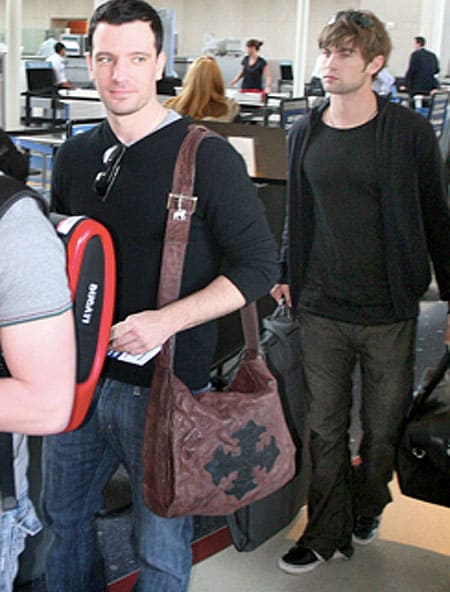 JC Chasez and Chace Crawford are like the new Matthew McConaughey and Lance Armstrong, without the shirtlessness.
After last week's Elton John Oscar party Chasez and Crawford took a trip to Vegas together where they took matching photos with New York Giant Michael Strahan.
They're likely just BFFs. Who possibly have moved in together.
Whatever the case, they make a good match.
Previously
Chace Crawford and J.C. Chasez Pretty Up Elton John's Oscar Bash [tr]
Gossip Girl Guys Engage in Well-Dressed Three-way for Out [tr]