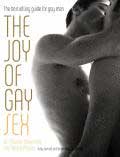 No more Joy of Sex or Joy of Gay Sex for library visitors in Nampa, Idaho:
"Now after weeks of new debate – the books are off the shelves – but still available. The library board voted three to two to remove the books – but the books are not banned completely. The books will still be available upon request in the library director's office."
Although there may be a few sticky pages.