Maxim Thorne, a member of Obama's LGBT leadership council, resigns after angry posts to listserv reviving Clinton sex scandals.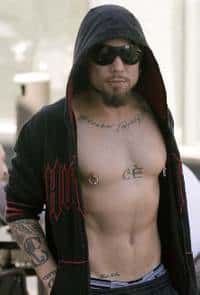 Dave Navarro's piercings take no prisoners.

Annie Lennox launches "Sing" campaign to fight HIV/AIDS.

Teacher survey: homophobic abuse "endemic" in UK schools: "Homophobic abuse is endemic in schools, with 'gay' now the most common put-down by pupils in the classroom, teachers say. A 'conspiracy of silence' in schools and colleges means homophobia is now seen as so normal that some teachers believe they risk disrupting classes – and making themselves a target of abuse – if they challenge students' behaviour. More than 70% of teachers have heard put-downs in their school or college that refer to sexuality, according to a survey of 268 teachers by the Association of Teachers and Lecturers. In particular, teachers report that pupils routinely use the term 'gay' in a pejorative manner."

Concerned Women for America's Matt Barber calls Angels in America "racist gay porn."

John Turner, gay physician who treated early AIDS patients, dies at 63. Jane Shull, executive director of Philadelphia FIGHT: "In the 1980s, when AIDS was new and there were no drugs, or drugs that were virtually useless, when people were dying every single day, and there seemed to be no end in sight – every patient who came to see John left his office less afraid than when he went in."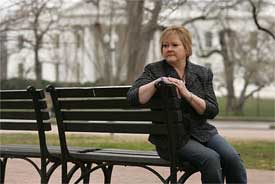 USA Today profiles Judy Shepard and her mission to end hate crimes: "Shepard also points out what has and what hasn't changed in the 10 years since her son was murdered. What hasn't is that hate crimes continue. She mentions the recent murder of Lawrence King, a gay 15-year-old junior high student in Oxnard, Calif., who was shot to death by a fellow student. 'This terrible incident underscores the fact that we cannot let hate go unchecked in our schools and communities,' Shepard says. 'Our young people need our direction and guidance to prevent this type of crime from happening.' What has changed, she says, is that when she was growing up in Wyoming, 'no one talked about it' — 'it' being homosexuality. At 55, Shepard says the past 10 years have been exhausting. Only recently has she begun to dream about Matt, which she looks upon as a good sign."

Bring some passion back to Albany: Spitzer fulfills promise.

How Jude Law, Johnny Depp and Colin Farrell, will help complete Heath Ledger's last film, The Imaginarium of Dr. Parnassus: "Since the format of the story allows for the preservation of his entire performance, at no point will Heath's work be modified or altered through the use of digital technology. "Each of the parts played by Johnny, Colin and Jude is representative of the many aspects of the character that Heath was playing."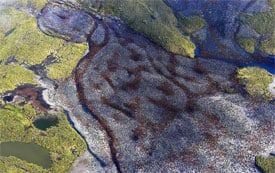 Penguin fan? Here's a whole lotta them.

More juice on Britney's guest star turn on How I Met Your Mother.

British government sends Iranian gays to their executions: "An Iranian lesbian who fled to Britain after her girlfriend was arrested and sentenced to death faces being forcibly returned after losing the latest round in her battle to be granted asylum. The case of Pegah Emambakhsh, 40, comes a day after The Independent reported on the growing public outcry over the plight of a gay Iranian teenager who fears he will be executed if he is deported to Iran….In turning down Ms Emambakhsh and Mr Kazemi's asylum applications, the Home Office has said that, provided Iranians are discreet about their homosexuality, they will not be persecuted."

Police confront hundreds of angry, naked cyclists in Eugene, Oregon. Cyclists win.