Carl Stanley McGee. a 38-year-old aide to Massachusetts Governor Deval Patrick who stood accused of sexually assaulting a 15-year-old male at a steam room in December at the Gasparilla Inn on the island of Boca Grande on Florida's west coast, has had the case against him dropped.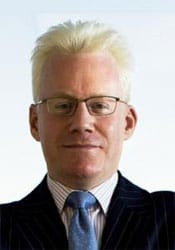 The Boston Globe reports: "For months, officials considered filing charges against Charles Stanley McGee, assistant secretary for policy and planning in Massachusetts, but were unable to make a case. 'I do not believe that there is sufficient evidence to prove the case beyond a reasonable doubt,' Assistant State Attorney Francine H. Donnorummo said in a statement yesterday. 'Consistent with our legal and ethical considerations, I am therefore declining to file formal charges.' Investigators had no DNA evidence or witnesses corroborating the teenager's story, according to the statement, which outlined the problems in the case."
The paper reports that it's unclear whether or not McGee, a Rhodes scholar and Harvard Law School graduate who was "instrumental in defeating efforts to overturn the legalization of gay marriage in the state," will return to his job. He was placed on unpaid leave in early January.
McGee's lawyer made this statement: "The state attorney in Lee County, Fla., after a thorough investigation, has decided that no charges should be brought against Stan McGee. Mr. McGee believes the decision by the Florida prosecutor not to pursue this case speaks for itself, and he looks forward to going on with his life."
Prosecutors clear official in Fla. sex case [boston globe]