NYT: Civil unions not enough. "Though such arrangements were created, often under court mandate, with a promise of treating same-sex couples the same as opposite-sex couples, many gays and lesbians say they have not delivered and can never do so because separate institutions are inherently unequal. Many also resent being denied use of the word marriage, which they say carries intangible benefits, prestige and status."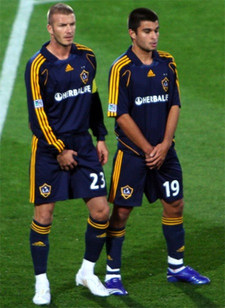 Becks and teammate clutch the family jewels.

First stills of Britney Spears guest appearance on How I Met Your Mother.

Glaciers melting faster than at any time since records began: "The details are revealed in the latest report from the World Glacier Monitoring Service and will add to growing alarm about the rise in sea levels and increased instances of flooding, avalanches and drought. Based on historical records and other evidence, the rate at which the glaciers are melting is also thought to be faster that at any time in the past 5,000 years, said Professor Wilfried Haeberli, director of the monitoring service. 'There's no absolute proof, but nevertheless the evidence is strong: this is really extraordinary.'"

Inside Berlin's Asta Nielsen Haus, the first nursing home in Europe to cater specifically to gays and lesbians: "We just want people to be able to speak freely of their pasts. They shouldn't have to worry about reactions or prejudices. It's simple really: no one should be shocked to go into a man's room and see a picture of another man. No one should have to explain themselves to others at this stage of life."

Halloween in San Francisco's Castro District canceled forever.

Wentworth Miller goes to Jerusalem.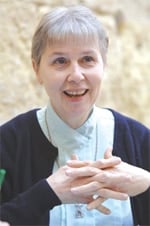 Nun urges Vatican to drop prejudice against gays and lesbians.

Gay Republican runs for seat on Plano, Texas City Council: "Justin Nichols is charting new territory in more ways than one. Nichols, 23, is already the youngest candidate ever to run for Plano City Council. If Nichols wins his race for the Place 1 seat on May 10, he'll also become the first openly gay member of the body. 'I don't know that one is harder than the other,' Nichols told Dallas Voice this week. 'I think that each is solved by letting people get to know you.' Nichols also faces a third challenge when it comes to gaining the support of Plano's small but growing LGBT community: He's a Republican."

Obama responds to controversial comments of Reverend Jeremiah Wright: "Let me repeat what I've said earlier. All of the statements that have been the subject of controversy are ones that I vehemently condemn. They in no way reflect my attitudes and directly contradict my profound love for this country."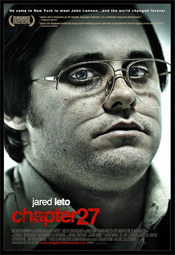 Jared Leto packed on the pounds for his role as John Lennon's killer Mark David Chapman.

Gay groups picket 'prayer breakfast' hosted by anti-gay Fort Lauderdale Mayor Jim Naugle: "The featured speaker at the prayer breakfast, Jim Daly, president of the right-wing religious organization Focus on the Family, is among the most aggressive opponents of the gay rights movement. Daly's organization is one of the primary backers of an anti-gay marriage amendment that goes before voters in November."

Australian PM Kevin Rudd forcing ministerial staff to list history of sexual partners, reveal extra-marital affairs and detail homosexual experiences before gaining security clearance: "More than 300 ministerial and electorate staffers have been ordered to fill in a 25-page form and attend an in-depth interview into their personal finances, drug habits and sexual history before gaining high-level security clearance. Senior staff say they have been told the security form is designed to protect them from blackmail. But several have told The Sunday Telegraph they were affronted at the personal information they had been forced to divulge."