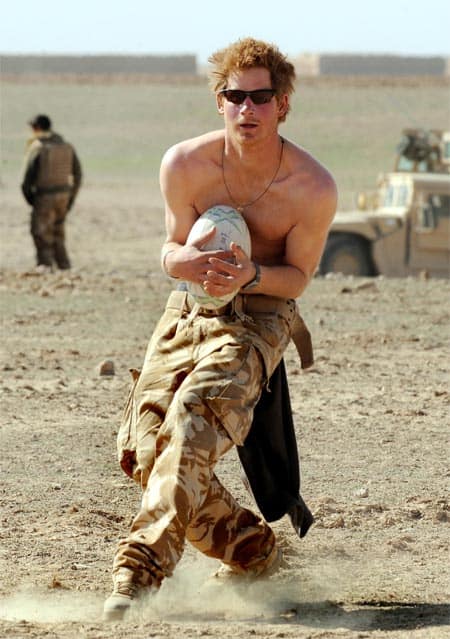 Prince Harry is back from Afghanistan and talking about his deployment: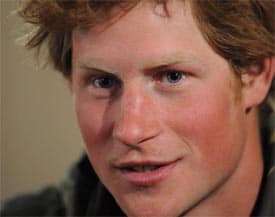 "It was fantastic. I was hugely grateful for having the opportunity. I enjoyed being out there. I did enjoy it a little bit more I suppose than I should, but not in a sick way. Actually being out in the middle of nowhere, with the stars out, is just a fantastic place to be. Sometimes you actually forget…it's hard to actually bring yourself back to reality and say, 'I could actually get shot at at any point' just because the area itself was so nice. Two mornings before I left I heard birds sing—in the desert. I hope that this has now been proven that the system can work and the British press go along with the deal. It has proved that it can actually work so I don't see why it can't work again. The British media kept to their side of the bargain. I'm very grateful for that and thanks to all the British media for keeping their mouths shut. And I know for a fact that there was stuff they did behind the scenes to stop stuff coming out which was massively kind of them. But at the same time, it was foreign media that spilled the beans. I didn't see it coming. It's a shame. Angry would be the wrong word to use but I am slightly disappointed. I really thought I could see it through to the end and come back with our guys and the colonel himself. But I'm back here now and I suppose deep down inside it's quite nice. I'm looking forward to having a bath but, no, I would like to have stayed back with the guys. Whatever has happened has happened and it doesn't surprise me, there's always someone out there who is willing to ruin the party but, well, job's done."
The Royal Family also released these shots of Harry playing football in the desert.
Prince Harry's FULL INTERVIEW and one more shot AFTER THE JUMP…