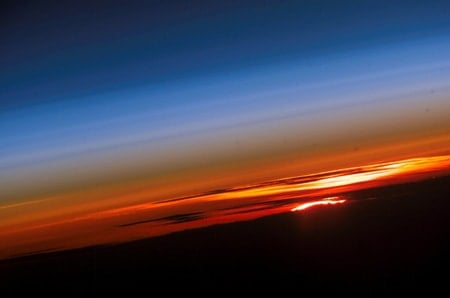 In this week's tech news, Jon Barrett looks at how you might see Paris from higher up than ever before, the possibility of a clamshell iPhone, Facebook's new privacy settings, the power of Robots, and John McCain's new campaign co-chair.

Spring is here—and to celebrate, here's proof: a photograph taken from space on Thursday of the sun crossing the celestial equator and heading north.
(Source Astronomy Photo of the Day via GeekDad)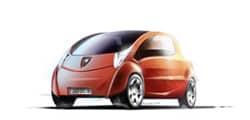 The X Prize Foundation on Thursday announced that it is sponsoring a $10-million competition for the next super-efficient car. Contenders, who must create "real cars" that are available for purchase, will race across the country in 2009 while being judged on fuel efficiency, speed, distance, and other factors.

A federal appeals court dismissed a discrimination suit against Craigslist last week, saying that the site is immune from accusations that it violates the Federal Housing Act of 1968. At issue was a lawsuit filed by the Chicago Lawyers' Committee for Civil Rights Under the Law, which said Craigslist is liable for allowing customers to post discriminatory housing ads. But the court said the site should be treated like an ISP and not liable for posts by third parties.

eBay CEO Meg Whitman has her eyes on a new bid these days—John McCain's bid for president of the United States. Whitman, whose resignation from the online auction site takes effect on March 31, will co-chair McCain's national campaign.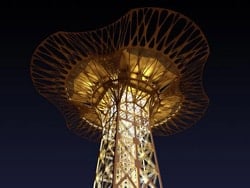 In the spirit of tech news that's really architecture news but too cool—or reprehensible, I can't decide—not to report, the French will celebrate the 120th anniversary of the Eiffel Tower by adding a giant webbed Kevlar observation deck to the top. As Gizmodo reports, the temporary deck will not only double the size of the deck, it will make the Eiffel Tower look like "some sort of alien space needle."

Facebook introduced new privacy features this week meant to give users more control over who sees what data on their profile pages. Another new feature, "friends of friends," allows users to share information about themselves with a wider group of people. Next up: instant messaging.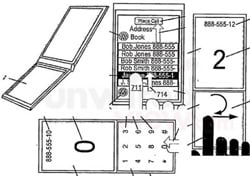 It's no surprise that Apple is considering new form factors for the iPhone. And this could be one of the candidates. Unwiredreview.com found an Apple patent for a "dual-sided trackpad device," which resembles the current iPhone design into a clamshell format. As Crave points out, "the key to this design is having touch-screen capabilities on both the top and bottom of the phone when it's open." Looks like it could be another thinovation for Apple.

Speaking of iPhone…ever wonder what a $176,400 version would look like?

And speaking of Apple, the company was named among "The Toxic 10" by Portfolio magazine. "Apple pledged to finish phasing out toxins such as polyninyl chlorides and brominated flame retardants from its products this year, but the iPhone, unveiled after that promise was made, contained both types of chemical," the magazine reports.

TOWLETECH GUIDE TO THE TUBE
I LOVE MY MAC: Move over Obama girl, meet Apple fan Tonya.
FETCH: Robotic tennis-ball cannon proves to be dog's best friend.
THE ONION: Are we giving robots too much power?.
THE END OF THE WORLD BOOK: Alistair McCartney takes to YouTube to promote his new novel.