An update on yesterday's post. Defense Secretary Robert Gates reversed decision and allowed Tammy Baldwin's partner Lauren Azar to travel on congressional trip after House Speaker Nancy Pelosi intervened.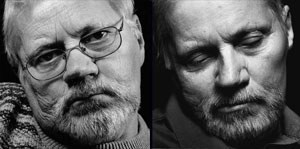 Soul departed: "Life Before Death" photographic portrait project shows in London.

Like Ryan Seacrest, Madonna and Guy Ritchie sleep with their BlackBerries.

Thailand Public Health Ministry bans castration: "The Medical Council of Thailand last week also warned that castration is a health risk. Providing the operation for young boys was unethical and could damage hormone growth and physical development, it said. The warning came after Natee Teerarojjanapongs, the leader of the Gay Political Group of Thailand, called on the council to take action against clinics performing castrations on young ladyboys. Castration is a step towards a sex-change but is also a standard treatment for some kinds of cancer. Mr Natee said many parents of young boys keen to have their testes removed had complained about the influence of advertisements on the internet that say the surgery is inexpensive and the result similar to a sex-change operation."

ALADYGMA: Viral campaign suspected to be sequel to Cloverfield begins.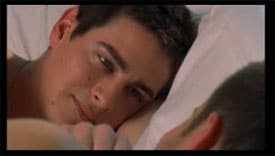 NYT on gay surf romance Shelter: "Coming out has rarely looked so pretty."

Arts Council England asks applicants for grants about their sexuality: "Individuals and arts bodies applying for money are invited to state if they or their board members are bisexual, gay, straight, lesbian or 'unknown'. Arts Council England insisted last night that the voluntary request would never be used to decide whether an artist or organisation should receive money for projects. A spokesman also denied reports that artists would have to answer the question for the rest of the grant application form to be valid." Sir Ian McKellen: "It sounds extraordinary, It shouldn't be on a form. It's quite inappropriate."

Naomi and Ely's No Kiss List: Heroes star Hayden Panettiere to star in movie about gay boy love triangle.

Still recovering from cancer-related surgery, film critic Roger Ebert will begin writing reviews again. Ebert cannot currently speak: "But I still have all my other abilities, including the love of viewing movies and writing about them."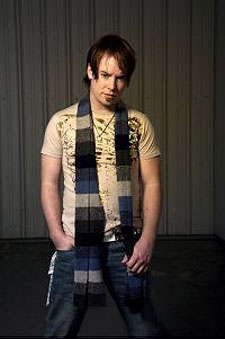 American Idol contestant David Cook hospitalized and released after heart palpitations.

Lab tests warn one form of botulinum toxin can move from the face to the brain: "Scientists injected rats' whisker muscles with botulism toxin. Tests of the rodents' brain tissue found that botulism had been transported to the brain stems, the researchers said in the Journal of Neuroscience published April 2." Human issues unknown.

The Collin County Commissioners Court scraps plans to discuss "job status" of City Council candidate Justin Nichol's employment as coordinator of the county's teen court that were scheduled after revelations that he is openly gay: "Mr. Nichols, who is running for council against Pat Miner, said he hoped the matter would soon be resolved. 'I look forward to getting back to teen court and bringing my message back to the voters of Plano,' said Mr. Nichols, 23. The brouhaha started last month after the Dallas Voice, a weekly gay and lesbian newspaper, ran a story about Mr. Nichols's candidacy that mentioned his sexual orientation. Though Mr. Nichols was openly gay before the article's publication, he said the story and subsequent attention it drew spurred the request to discuss his job."

Gay-themed children's books pulled from British school concerned over "lack of consultation" with parents: "One of the library books was a fairytale about a king who couldn't find a woman to love and eventually married a prince. This was for children aged five to read. The issue should have been, how do we stop bullying in general, and teaching about homosexuality can be a part of that. This was completely one-sided. Homosexuality is not a priority to parents, but academic achievement is. This just makes parents think 'What the heck is my child being taught at school?'"