Archbishop Desmond Tutu honored by International Gay and Lesbian Human Rights Commission in San Francisco. Tutu: "How sad, how tragic, that the Church be so concerned with this issue when God's children all the world over are suffering. I ask for your forgiveness for the way the Church has ostracized you."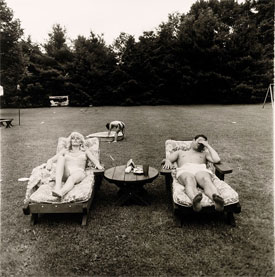 Sotheby's photography auction off to strong start.

Is Courtney Love rehearsing for a Valley of the Dolls remake?

The artist known as Prince has joined the line-up for this year's Coachella Music Festival.

More on the gay Yale impostor!

Anti-gay Christian group in Maine launches referendum aimed at banning same-sex marriage and gay adoption: "The referendum also would eliminate sexual orientation as a protected class under the Maine Human Rights Act and would take away funding that supports civil rights teams affiliated with the state Attorney General's Office. Michael Heath, executive director of the Christian Civic League of Maine, said that if the Secretary of State's Office approves his petition, he'll begin recruiting organizers to gather signatures. Putting a referendum on the state ballot requires about 55,000 signatures, or 10 percent of the turnout for the last gubernatorial election."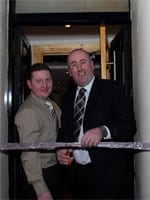 First gay bar outside of Ireland's major cities opens in Strabane, Northern Ireland. Rainbow Project leader: "What the opening of this bar is saying is that, yes, our small towns have a gay community too and they are welcome and they are valued. I have been a gay rights activist for 25 years and when I started out, gay people were moving away in their droves because they were deemed socially unacceptable. But now we have this development and it is one of the biggest steps I've seen for the gay community. What it is saying to us is stay, there is something here for you."

Hey bird lovers: woodpecker with freakishly large beak photographed.

Rosie O'Donnell fighting tabloid claim that she abuses her kids.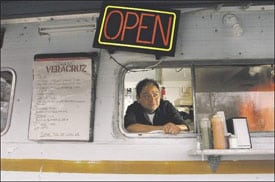 Gay domestic abuse survivor Pedro Velazquez Fernandez to speak at rally in Des Moines, Iowa: "I feel like when I'm getting to know somebody, I can't trust him. I hate to say it, but I think … love doesn't exist."

New York magazine has 21 questions for Simon Doonan.

Singapore cable operator fined for showing lesbian kiss: "Singapore's Media Development Authority, which regulates and censors media and the arts, said on Wednesday it fined StarHub S$10,000 ($7,246) for airing a commercial for a song that featured 'romanticised scenes' of lesbians kissing and portrayed the relationship as 'acceptable'. The music video of the song, titled 'Silly Child' by Mandarin singer Olivia Yan, shows an intimate kissing scene before one of the women rejects her boyfriend at the end of the clip. 'This is in breach of the TV advertising guidelines, which disallows advertisements that condone homosexuality,' the media authority said."

New ferry route launches between Gloucester, Massachusetts and Provincetown.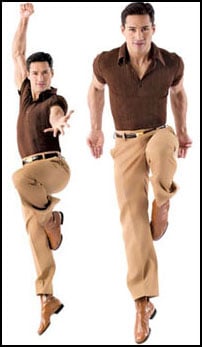 Mario Lopez about to hit the Broadway stage in A Chorus Line.

Gavin Newsom punks protestors with seismic bait-and-switch at San Francisco Olympic torch procession: "'I am very upset,' said Rosie Salis, 51, who came in from Foster City to see the relay. 'There were lots of people here with their kids. They had to wait for four or five hours, and it's very disappointing.' Board of Supervisors President Aaron Peskin, a vocal critic of Newsom's administration, was equally unhappy, as was the local ACLU chapter. 'Gavin Newsom runs San Francisco the way the premier of China runs his country – secrecy, lies, misinformation, lack of transparency and manipulating the populace,' Peskin said. 'He did it so China can report they had a great torch run.' Newsom emphatically denied those accusations. 'We felt it was in everyone's best interest that we augment the route,' Newsom said. 'I believe people were afforded the right to protest and support the torch. You saw that in the streets. They were not denied the ability to protest.'"

Was the universe that came before our own its identical twin?

Parents in Eau Claire, Wisconsin upset that a teacher told five health classes that she's gay: "At least one parent said Rowe had no business talking about her sexual preference. The parent agreed that Rowe is an outstanding teacher, but she should stick to the curriculum."

Poll shows Clinton-Obama "dream ticket" beaten by McCain-Rice ticket in New York state: "According to the poll, McCain/Condi would earn the votes of 49% of registered voters in New York State compared with 46% for a Clinton/Obama ticket, and the same 49% against an underwhelming 44% for an Obama/Clinton ticket."