Gay property developers driven from Tasmania by homophobic locals after dead kangaroo is found nailed to door. Stephen Roche: "It's been an interesting ride. But I don't feel as though I've been pushed out at all. It's a very small minority that have had any sort of homophobic prejudice. Tassie's probably got a way to go with acceptance of gay people."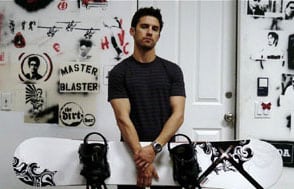 Shopping with Milo Ventimiglia.
Lifetime poaches Project Runway from Bravo and NBC is MAD AS HELL.
Joe.My.God reports on the National Gay & LEsbian Task Force's New York Leadership Awards which said good-bye to Executive Director Matt Foreman.
Over 100 "pro-family" leaders applaud Romania's bigotry.
iTunes Canada removes Jamaican dancehall "Murder music": "This action followed a campaign led by the Canadian LGBT rights group Egale and Stop Murder Music. The songs include advocating or approval of killing gays: 'iTunes is exercising its corporate responsibility by pulling this murder music and raising the bar for other retailers and distributors to do the same,' says Akim Larcher, founder of SMM. He calls iTune's decision a victory for the gay community in Canada and in the Caribbean."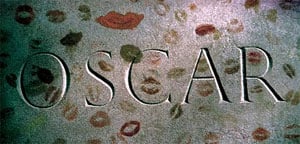 Oscar Wilde brand alive and well and living in Paris: "In his day, Wilde – iconoclastic, bisexual, Irish – found fame and, briefly, fortune by dint of genius, charm and application. In his own time, he was an outsider and an exotic. Now he's one of us. We understand his craving for celebrity. We share his obsession with youth. ('Youth is the one thing worth having,' he wrote in The Picture of Dorian Gray.) Gay or straight, we are easy with his sexuality. Indeed, so prejudiced are we in his favour, we tend to overlook the fact that most of the young men in whom he took an interest were little more than boys."
Christian radio station miffed over Wisconsin school district's dress-up day: "Students at Pineview Elementary in Reedsburg had been dressing in costume all last week as part of an annual school tradition called Wacky Week. On Friday, students were encouraged to dress either as senior citizens or as members of the opposite sex. A local resident informed the Voice of Christian Youth America on Friday. The Milwaukee-based radio network responded by interrupting its morning programming for a special broadcast that aired on nine radio stations throughout Wisconsin. The broadcast criticized the dress-up day and accused the district of promoting alternative lifestyles."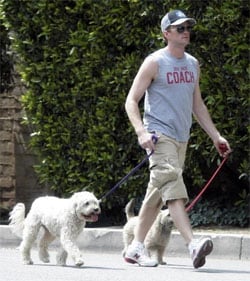 Will you make it to third base with Neil Patrick Harris. These bitches did.
UC-Berkeley blood drive encourages gay men to find donors to take their place.
Sex and the City girls the star attraction at a benefit for The Point Foundation.
Erotic Jesus exhibit sparks outrage in Austria: "The source of the dispute, which Austrian media has dubbed Vienna's version of the Mohammad caricature row, is a retrospective honoring Austria's cherished artist Alfred Hrdlicka, who turned 80 earlier this year…The Church hastily removed the main picture, 'a homosexual orgy' of the Apostles as Hrdlicka describes it. But the protest has continued, much to the surprise of the small Cathedral Museum which is nestled down a narrow street in Vienna's historic Gothic quarter. The museum's director defends both Hrdlicka's work and his decision to host the artist's controversial versions of biblical imagery in a museum tied to the Catholic Church. 'We think Hrdlicka is entitled to represent people in this carnal, drastic way,' Bernhard Boehler said in his small museum office, across the street from Vienna's imposing St. Stephan's Cathedral. He said the museum never intended to offend people but that art should be allowed to provoke a debate."