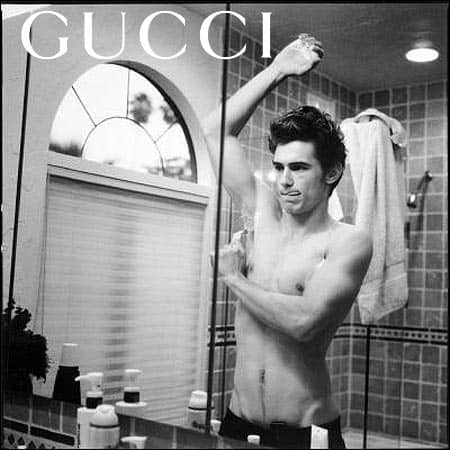 Take a whiff.
James Franco has been announced as the new face of Gucci by Gucci, a new men's fragrance being launched in the fall, WWD reports. Franco joins fellow actors Justin Timberlake (for Givenchy), Matthew McConaughey (for Dolce & Gabbana), Henry Cavill (for Dunhill) and, most recently, Patrick Dempsey for Avon, in hawking the man scents.
Franco, will also, of course, be playing Scott Smith, lover to Sean Penn's Harvey Milk, in the upcoming Gus van Sant film Milk.
*Note – the photo above is illustration only, not an ad.