Akash Maharaj, a Trinidad and Tobago native who last spring transferred to Yale's Morse College Class of 2008, reportedly duped his way into Yale University after forging a Columbia transcript and then scammed the university out of thousands of dollars in financial aid. The ruse was discovered after his boyfriend, another Yale student whom he had threatened, reported him.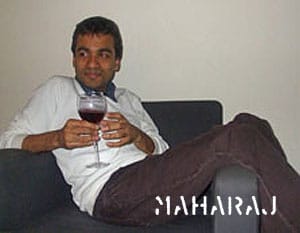 The New York Post reports: "Maharaj, 26, had been enjoying spring semester 2007 at Yale – even copping a prestigious literature prize there – after lying on his admissions application, according to the Yale Daily News and the school. Maharaj allegedly told of being a straight-A student from Columbia and waved a bogus letter of recommendation from one of Yale's own profs. But the alleged scheme came tumbling down last June, when his Yalie lover filed a harassment complaint against him. The beau said Maharaj had threatened to kill him when he tried to get the unstable student admitted into a Manhattan psych ward."
The boyfriend has not been named.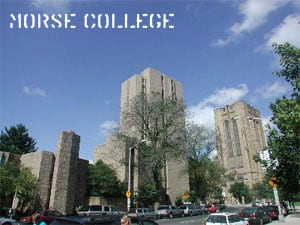 The Yale Daily News reports: "After allegedly defrauding Yale's admissions office, the student received $46,789 — by the Yale General Counsel Office's calculation — in scholarships that he would not have obtained 'had it been known that he provided false and misleading information during the admission application process,' according to an affidavit signed by Yale Police Department Detective Thomas Mullen, who declined to comment for this article, in the Connecticut Superior Court in New Haven. That figure includes $31,750 in Yale financial aid, as well as $7,400 in federal scholarships, $6,739 in federal loans and $900 from a federal work-study program."
According to the YDN, "Last June, according to the document, the YPD was called to the Asian American Cultural Center, where the suspect's ex-boyfriend told officers that the suspect had threatened to kill him. The ex-boyfriend, who still attends Yale, had broken up with the suspect after discovering that he had lied to him about his age 'and other issues relating to his identity,' the affidavit says. The suspect allegedly responded by threatening to kill himself, and the boyfriend took him to a New York City hospital. The suspect then allegedly threatened his ex-boyfriend, who filed a complaint with the YPD. He was then admitted to Yale-New Haven Hospital for psychiatric evaluation at the YPD's request, according to the affidavit. The ex-boyfriend, who did not respond to numerous messages left on his cell phone seeking comment, tipped off Associate Dean of Yale College Rosalinda Garcia, the director of the Latino Cultural Center, about apparent inconsistencies related to the suspect's identity, the affidavit says. That prompted an internal investigation that uncovered extensive discrepancies in his application to Yale."
Maharaj is reportedly living in Brooklyn and is expected at a court date next month in New Haven. According to affadavits he has applied for "accelerated rehabilitation," a program which allows first time offenders to have the charges dismissed if it's determined that the offense isn't serious or likely to be repeated. If that motion is rejected, the case would go to trial.
Student arrested for defrauding Yale [yale daily news]
Ex-Student Duped Yale [hartford courant]
SKEEVY IVY 'SCAMMER' [ny post]