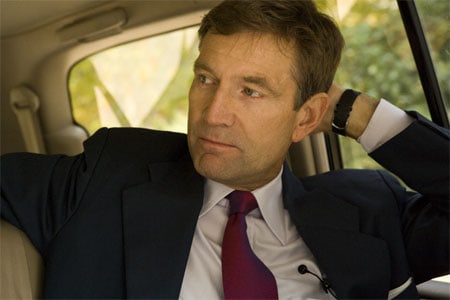 In a Survey USA poll released yesterday, Jim Neal and Kay Hagan are shown to be neck-and-neck (with approx. 20% of the vote each) in a race to oppose Republican Elizabeth Dole for her U.S. Senate seat in November. Three other candidates remain far behind. 45% of those polled, however, remain undecided.

Said Neal in a statement: "This proves that grassroots politics works and people power trumps the power of money. Despite being outspent two to one, our message is getting through. The average contribution to our campaign is $80, and I am honored that thousands of North Carolinians are putting their hard-earned money behind us. I will continue reaching out to people across the state, listening to their concerns, and learning from their ideas so we can have a government that works for all the people."
According to SurveyUSA, "2,100 state of NC adults were interviewed 04/05/08 through 04/07/08. Of them, 1,824 were registered to vote. Of them, 725 were determined by SurveyUSA to be likely to vote in the Democratic Primary."
Pam Spaulding writes that Neal's competitor, Democratic State Senator Kay Hagan, who was recruited by Chuck Schumer and the DSCC, has refused to answer basic questions about LGBT legislation.
AmericaBlog endorsed Neal on Monday and Neal posted a video on their site to introduce himself to their readers. You can view it, AFTER THE JUMP…
Jim Neal for Senate [official site]
Previously
Jim Neal, Challenger to Elizabeth Dole in NC, Says He is Gay