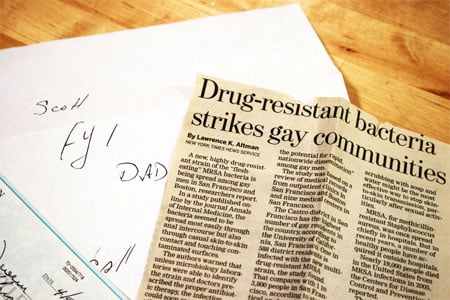 Here's a bit of anecdotal fallout from January's inflammatory gay MRSA health scare which the CDC later attempted to clean up.
Flickr User TooHotty yesterday uploaded this photo to his account.
He writes: "After 11 years of my dad never mentioning the word 'gay' or acknowledging the fact that I am, I got this in the mail. It's totally awkward, and came with a check. I hate to think that this is all he knows about my lifestyle."
Maybe it's time to have a talk.
Awkward Mail [flickr]